Reading time:
5
minutes
After months of lockdown, the UK is finally opening up again. In line with Government restrictions, restaurants, cinemas and museums are opening their doors and welcoming us back.
The University's Talbot Rice Gallery has also reopened its doors, with a new exhibition that looks to capture what our lives have been like during the pandemic. The Normal examines the turbulence of the past year, and the issues Covid-19 has exposed.
Tessa Giblin, Director of Talbot Rice Gallery, introduces the work: "We want to look at what this pandemic year has meant to us from a variety of angles. This includes viruses and their symbiotic relationship to evolution, the asymmetry of this pandemic and proof that we can in fact step off the train of progress, with artists attuning us to the natural world's abundant production of birdsong or urban honey yield during 2020.
"It also includes the very human experiences we have collectively encountered during lockdown: grief, pain, isolation and exhaustion. And finally, an urge to support a new, sustainable relationship to the production of art. We're still holding out hope that this ever-increasing proximity to viruses as the polar caps melt, as wildlife are interfered with through marketisation and deforestation – this horrible awakening – will all lead to change."
The Normal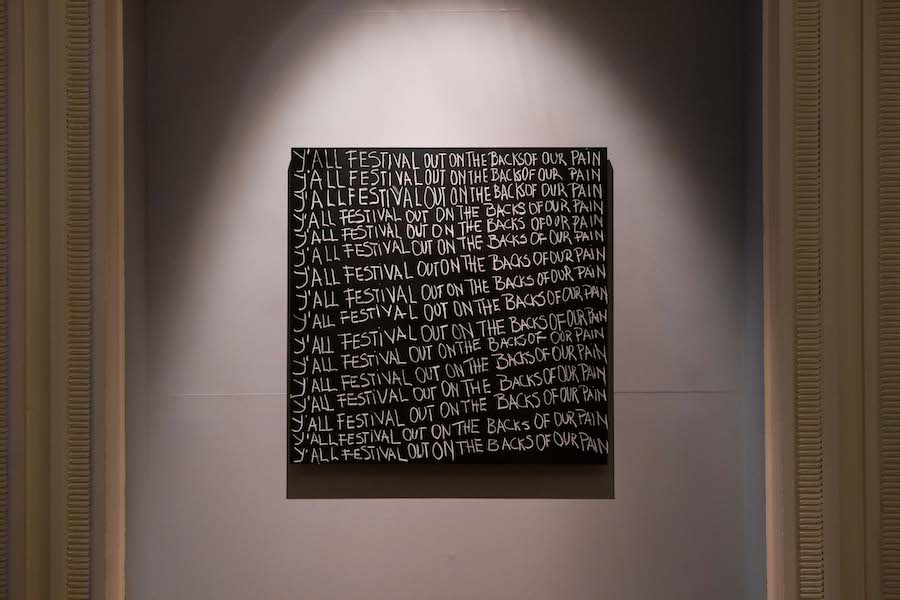 Larry Achiampong's series, Detention (2016–ongoing), mimics the traditional classroom punishment of writing lines on a blackboard in an echo of social media memes and hashtags as well as the monotony of lockdown. It also highlights the artist's view that anti-racism isn't something to be picked up and dropped in a fickle moment, nor traded in for cultural capital.
Amy Balkin has been campaigning to have the earth's atmosphere listed as a UNESCO heritage site since 2004. A People's Archive of Sinking and Melting (2021–ongoing) comprises items being collected from across Scotland at the risk of disappearing.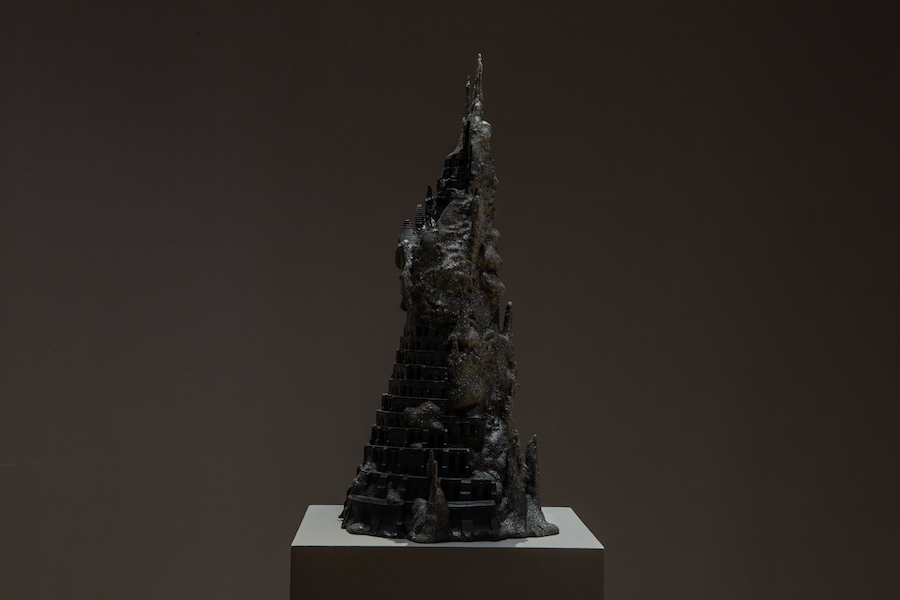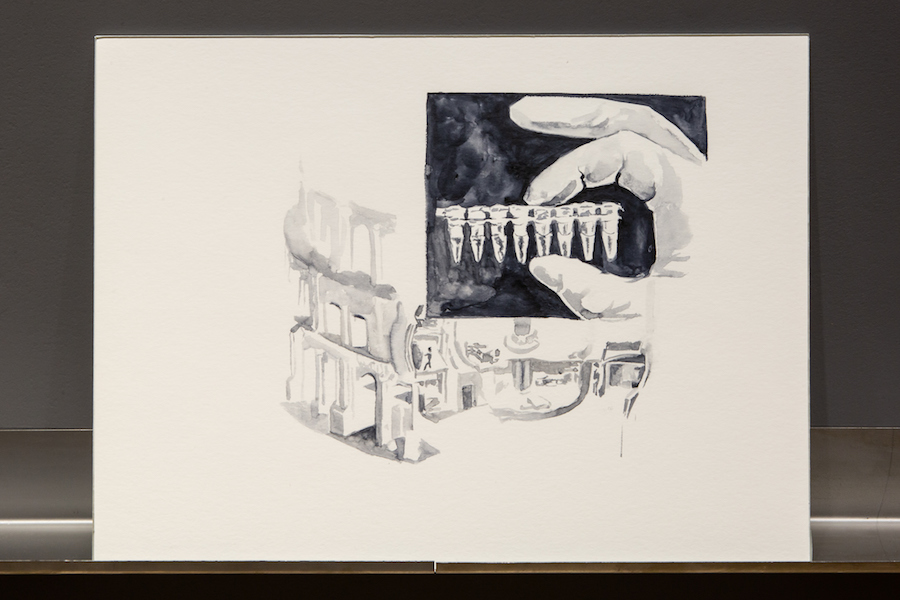 Anca Benera and Arnold Estefan's new commission is an exploration of our impact on nature, and the new knowledge, or lack of, around viruses. The 3D sculpture echoes the look of deep sea vents signifying the only unchartered place on earth, while the accompanying drawings use a mixture of pigment and the micro-organisms produce the enzyme used to test for coronavirus.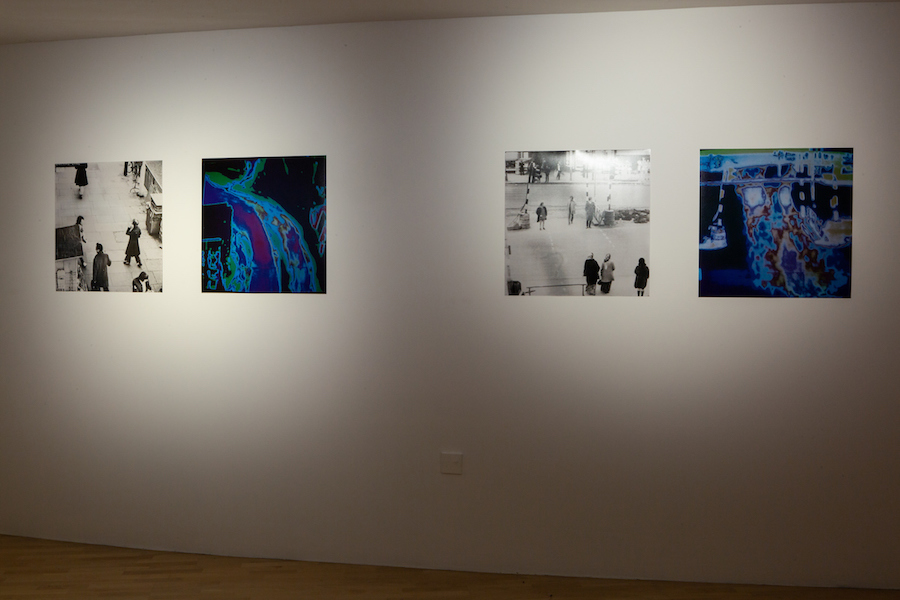 Boyle Family are a group of artists connected to the Scottish avant-garde. Multi Human Being Series looks at a pioneering way of mapping social density – using what was, in the 1970s, the latest computer technology.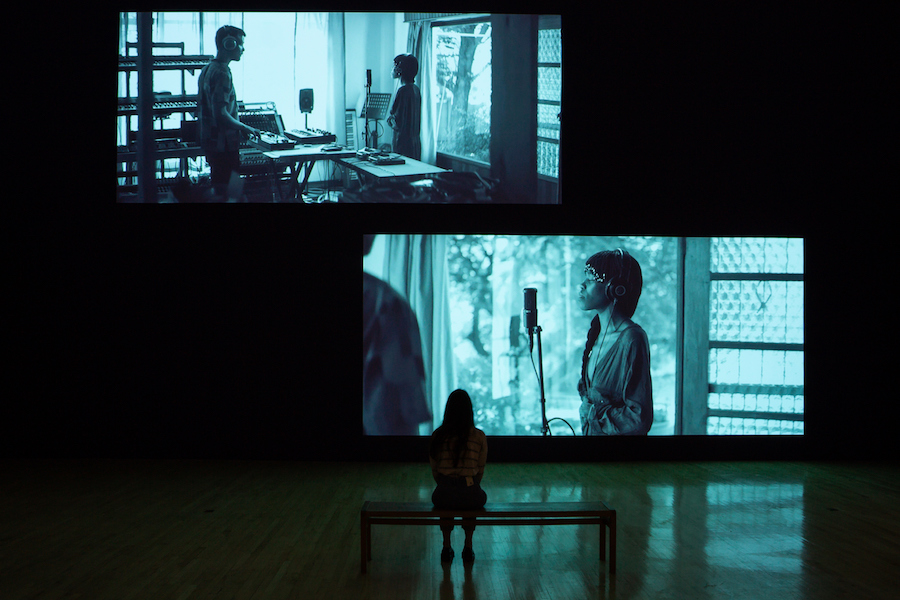 Gabrielle Goliath's video and sound installation This song is for…  features a selection of songs from her broader playlist. Each is dedicated to a survivor of rape, and highlights the rise of domestic abuse during the pandemic.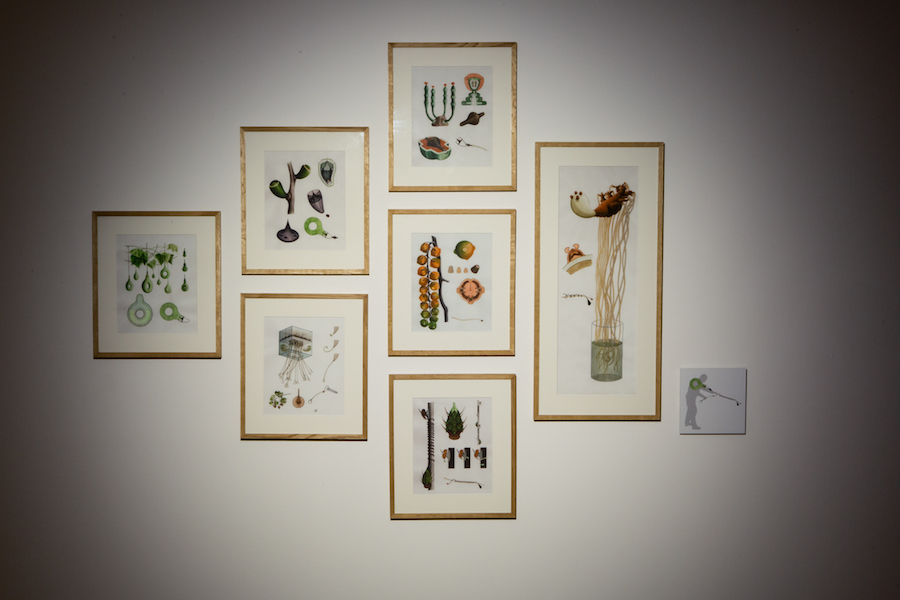 Alexandra Daisy Ginsberg & Sascha Pohflepp's Growth Assembly (2009) is a series of botanical drawings suggesting a future that uses biotechnologies to grow machine components within plants.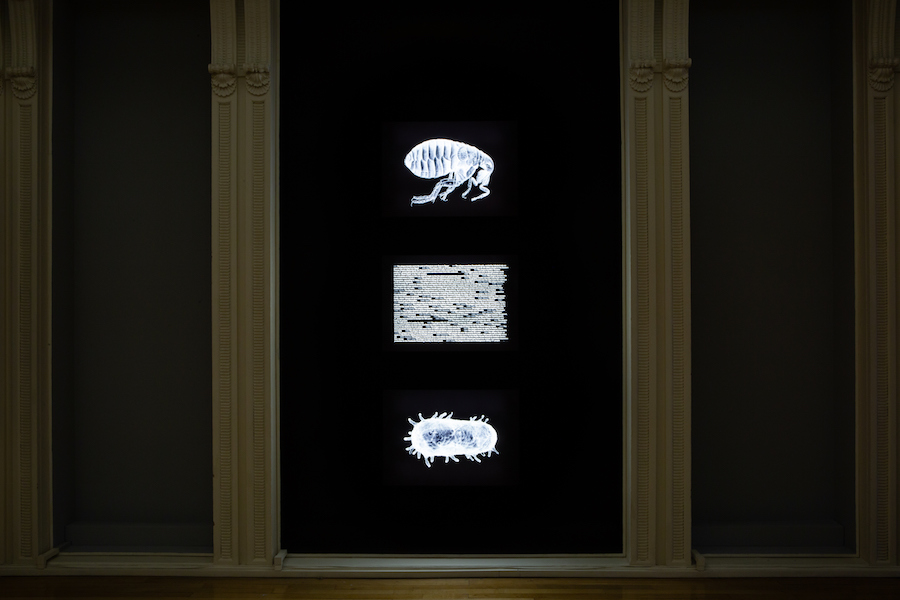 Femke Herregraven reflects her research into the relationships between capitalism and the plague in her work Corrupted Air.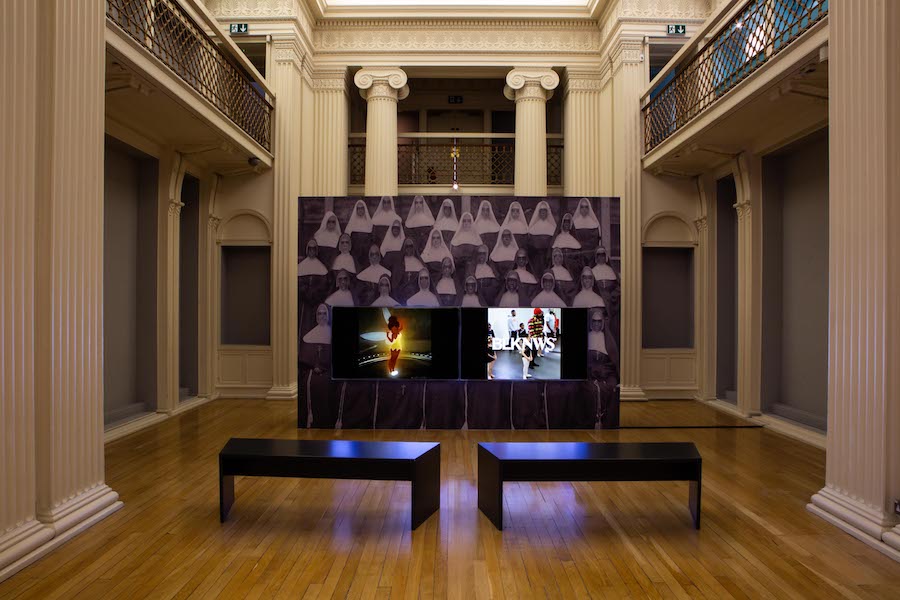 Kahlil Joseph presents BLKNWS (2018–ongoing), a news-style broadcast that includes a range of media to present an ever-evolving picture of African-American experiences and Black culture.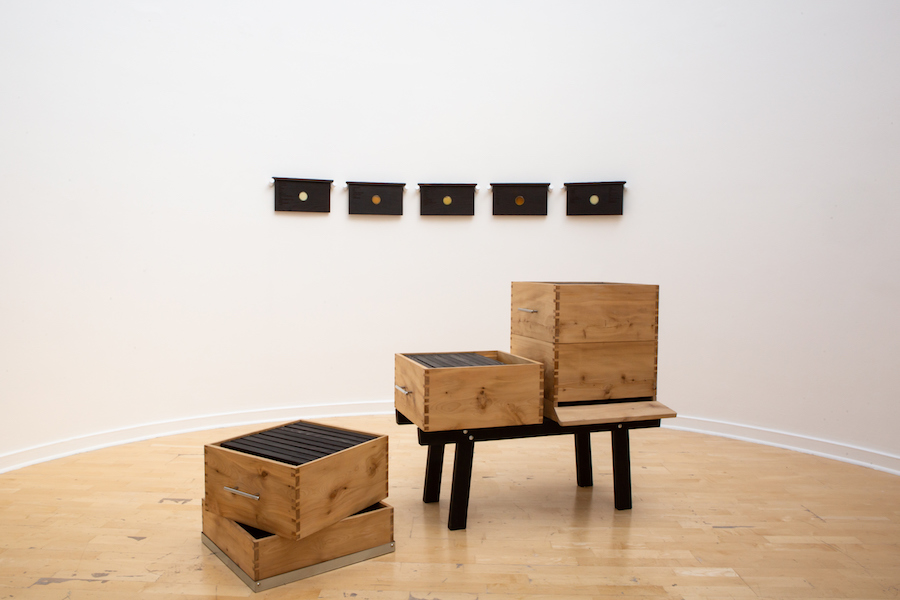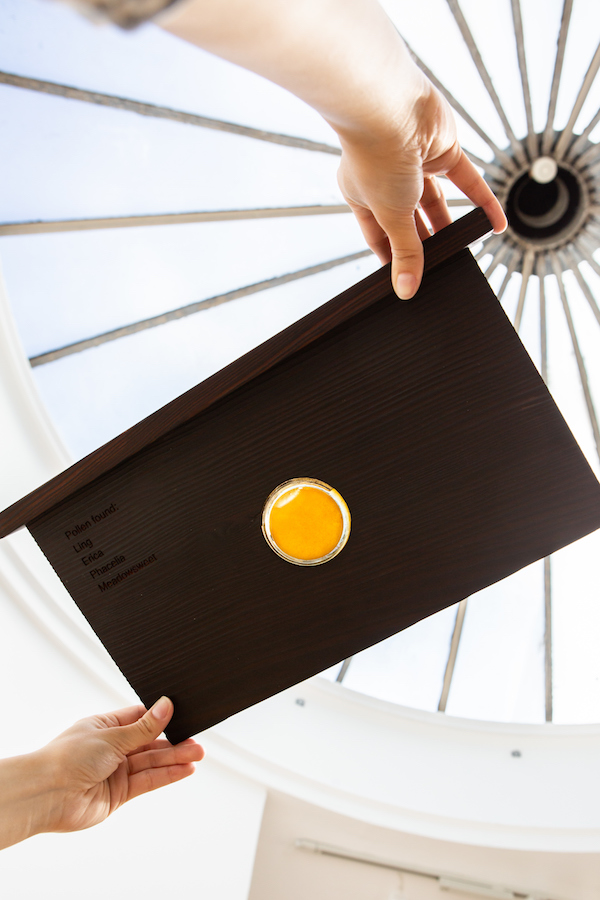 Tonya McMullan's The lure of tomorrow's harvests displays a collection of honey, collected during Edinburgh's first lockdown, in a sculptural beehive made by beekeeper Michaela Huber.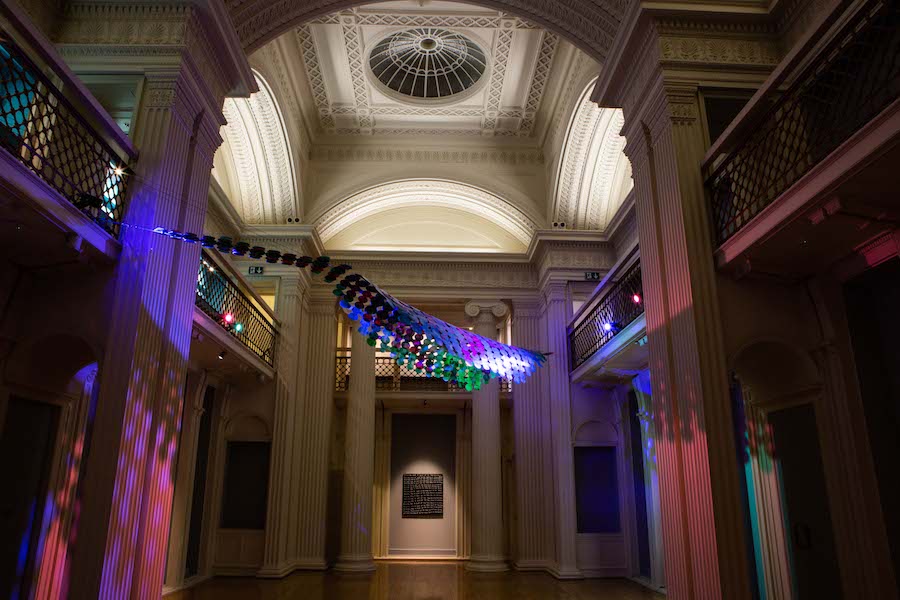 Talbot Rice Resident Sarah Rose's new commission explores the re-use and re-making of plastic waste. Open source (crocodile) sees an installation created in situ and challenges ideas of where artistic works should be created.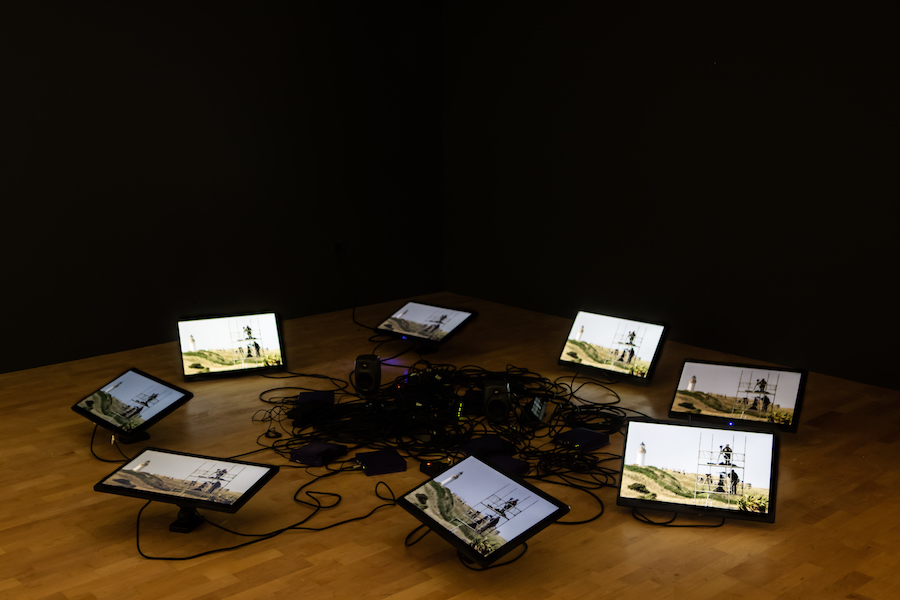 Jarsdell Solutions Ltd have created a video to emphasise the entanglement of humans, animals and environments. Solution for normality uses archival footage to highlight the knife edge the world is on.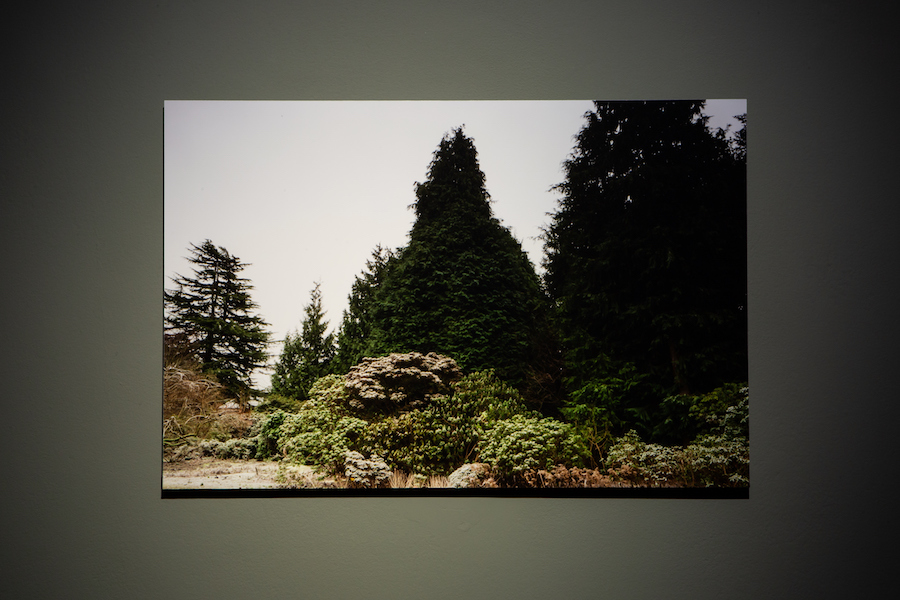 James Webb's long running project There's No Place Called Home (2004–ongoing) sees the artist install birdsong from foreign places into a new setting, ultimately causing us to question migration, and even globalisation. For The Normal, Webb has installed the sound of a Jamaican Becard in the Royal Botanic Garden Edinburgh.
The Normal will run until 29 August. You can book tickets for free on the Talbot Rice Gallery website.
Photography: Sally Jubb. All images courtesy of Talbot Rice Gallery.