Reading time:
5
minutes
Each year, Europe Day is a chance to showcase and celebrate the University's links across the region. Here the Europe Regional team within Edinburgh Global share the innovative work of the Una Europa alliance, a unique partnership of eight, world-leading universities working towards creating the European University of the Future.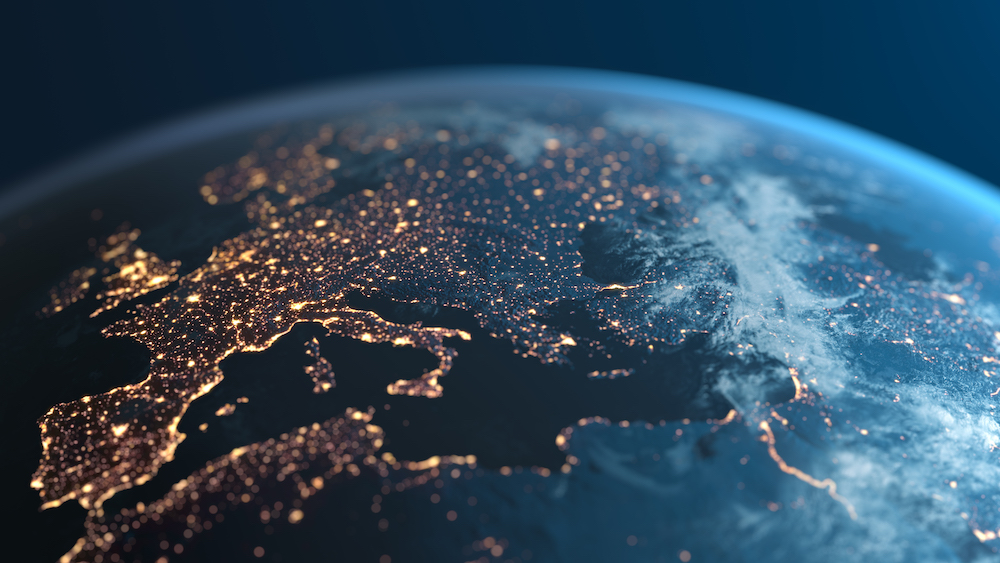 The idea of bringing together groups of European universities was first pitched by Emmanuel Macron in 2017, when he called for 20 such relationships to be established by 2024. This concept was further developed by the European Commission which describes the European Universities Initiative as being a "transnational alliance of higher-education intuition from across the EU that share a long-term strategy and promote European values and identity".
Out of this idea was born Una Europa; an alliance of eight leading research universities; Freie Universität Berlin, Alma mater Studiorum Università di Bologna, The University of Edinburgh, Helsingin yliopisto, Uniwersytet Jagielloński w Krakowie, KU Leuven, Universidad Complutense de Madrid and Université Paris 1 Panthéon-Sorbonne. This alliance has, together, been educating Europe for almost 1,000 years, currently teaching more than 400,000 students. The combined student and staff community approaches half a million people and the digital learners number in the millions. Una Europa aims to draw on collective strengths to create a truly European inter-university environment, a University of the Future.
1Europe
1Europe is the delivery project for the learning and teaching part of Una Europa's vision. A three-year project, co-funded by five million euros from the European Commission through Erasmus+, activity is coordinated by KU Leuven and brings together a growing community of almost 400 staff and students working to deliver shared goals.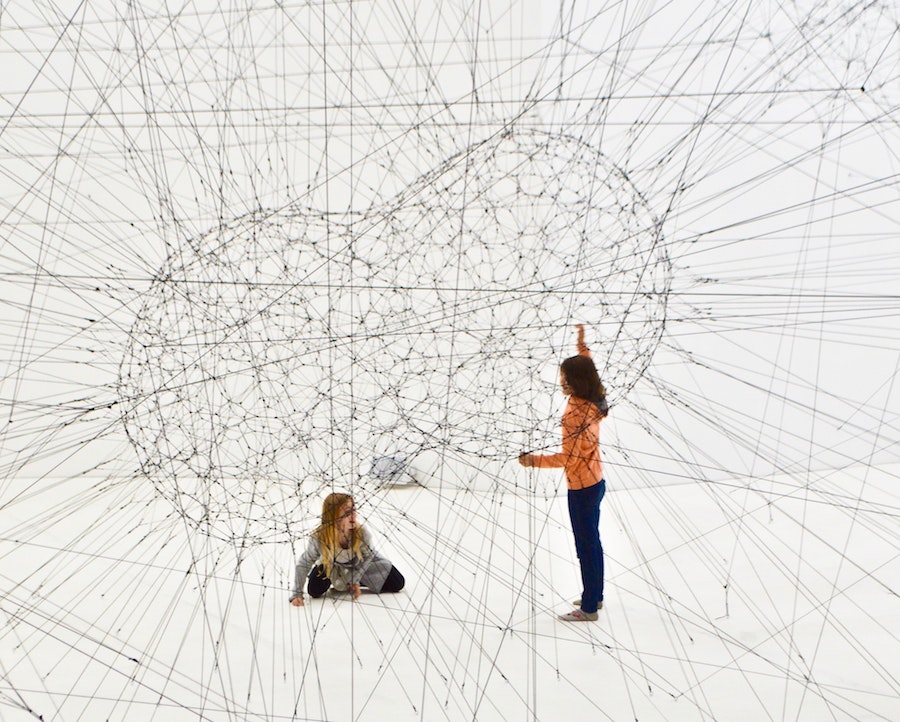 The aim is to prepare Una Europa universities to work together to meet the needs of the University of the Future by jointly creating and delivering more than 20 new high-quality courses and mobility opportunities, across all education stated from undergraduate to PhD level and on into continuous education. This ambitious endeavour covers five interdisciplinary focus areas; Cultural Heritage, Data Science & Artificial Intelligence, European Studies, One Health and Sustainability.
The Project launched in December 2019 and you can read our first annual report to find out about progress so far on the Una Europa website.
Una.Resin
The next big project to launch within the Una Europa alliance, Una.Resin, has secured funding to focus on advancing collaboration in research and innovation.
The three-year project is led by the University of Edinburgh and funded through the European Commission's programme Horizon 2020. Una.Resin has been allocated two million euros in funding to develop new strategies, integrations and transformations in research and innovation within the Una Europa alliance and beyond. The Project launched in February 2021 with the University of Edinburgh leading this successful kick-off meeting.
Dr Aine Ryan, Research Funding Manager (EU & International) at the Edinburgh Research Office said: "In the Edinburgh Research Office, we work alongside researchers to grow ideas into fundable proposals, and with research leaders to develop research strategies. We are enablers and connectors. This ethos is embodied within the Una Resin project team.
"The project team is a diverse group of both academics and professional services experts, from each of the eight Una Europa partners, each bringing valuable expertise and insights… I am really looking forward to building on the strong working relationships developed… Our vision is to create a single research and innovation ecosystem for all Una Europa universities, where researchers and staff can easily collaborate across borders and between universities," she continued.
Now that UK association to Horizon Europe is confirmed, this is a particularly crucial time to come together and work in such a way that we are jointly finding solutions to problems that are affecting each and every one of us right now.
Open to all
Una Europa runs an annual seed-funding call to encourage long-term collaborative activities amongst academics and researchers at Una member universities.
The scheme is open to all academic disciplines and all academic staff. Projects can include staff at all levels but must be coordinated by a senior academic from one Una Europa university and involve at least three other Una Europa universities. Creative and innovate models of cooperation are welcomed. The current funding call is open now until 19 July 2021, at 5pm (CET). Find out more on the Una Europa website.
Get students involved
Building a community among more than 400,000 students across eight countries is no easy task, but past and future events offer students not only the opportunity to get involved but to shape the future of Una Europa.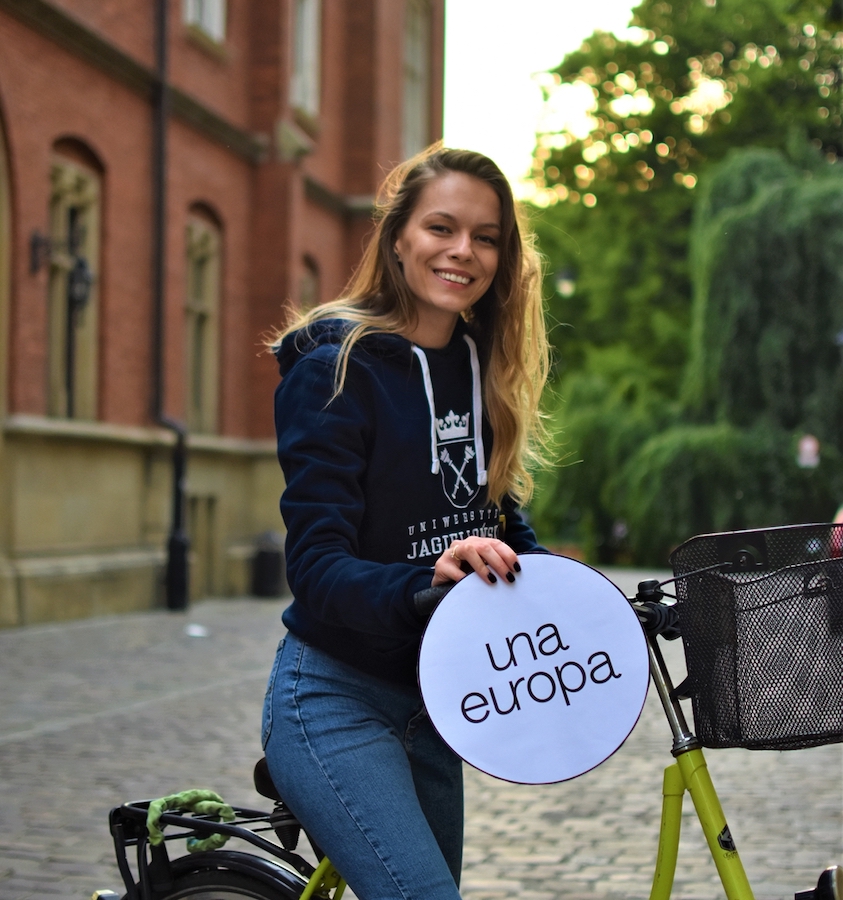 Edinburgh University Students' Association president Ellen MacRae represents the University's students on the Una Europa Student Board. She participated in the first annual Student Congress in March 2021 with the next expected in February 2022 and to which all University of Edinburgh students are invited. You can read more about this on the Una Europa website.
Student community building opportunities are frequently available and there is an opportunity now for students to participate in Una Futura over five days from 5 – 9 July.
Una Futura is a five-day open innovation design event which will take students on a journey, developing solutions to real-life challenges arising from the digital revolution by asking how can we boost the benefits while mitigating the risks of our digital future in the following challenge areas: Digital empowerment, Digital citizenship, Digital economy, Augmented human, Cyber threats, and Mental wellbeing and social relations in the digital world. You can find out more about the event and encourage students to apply on the Una Europa website.
Have your say – Una Europa 2030
On 6 May, Una Europa launched an online consultation for the entire Una Europa staff and student community to jointly build and fine tune its future strategy and ensure that the priorities of all members are taken into consideration. Called Una Europa 2030 this process begins with a digital discussion board providing a space where all stakeholders from Una universities can exchange and interact about pressing needs and new ideas in preparation for the future work of the Alliance.
The digital discussion board will be open until 16 July after which analysis of the input will be published and considered by the Alliance in creating the vision for the next ten years.
You can read more about Una Europa 2030 on their website.
You can add your thoughts by logging in with your University email.
Find out more
The University of Edinburgh is only one of eight UK universities who were successful in becoming a member of a European University Alliance.
Membership of Una Europa offers staff and students at the University of Edinburgh a ready-made network of willing collaborators and colleagues at some of Europe's top research-intensive universities located across some of Europe's most beautiful cities.
To find out more about the opportunities that membership can offer you, visit the Una Europa website or contact the Una Europa Coordinating Team at Edinburgh: Helen McMillan (Operational Lead for Una Europa and Regional Director for Europe) and Alan Kennedy (1Europe Project officer and European Partnerships Manager) at Una.Europa@ed.ac.uk
Photography: DKosig/GettyImages; Clarisse Croset/Unsplash; Izabela Krajewska, Jagiellonian University