Reading time:
6
minutes
Last month we saw the University hold their annual Sustainability Awards to celebrate members of our community coming together to help the University become more socially responsible and sustainable.
The SRS Changemaker Award recognises individual staff and students who have brought noticeable positive change to the University either by undertaking a successful socially responsible or sustainable project or by inspiring others to act in a more socially responsible and sustainable way. Here bulletin speaks to some of the winners.
Support for our Staff Networks
Rob Court, Katie Nicoll Baines and Siobhan Carroll are key members of the Staff Pride Network. Siobhan is also Co-Chair of the Disabled Staff Network. They were recognised with a Changemaker Award for their ongoing support and involvement for these important Networks. Katie shares a bit more about what they do: "Our work involves producing events to highlight issues affecting LGBT+ staff, hosting socials and consulting and liaising with senior University management on policies and procedures affecting LGBT+ and disabled staff."
For Siobhan, these networks are vital in bringing people across the University together: "Being involved in the Networks is an important part of me being 'out' as both disabled and LGBT+ and gives me chance to advocate for our community, including those who do not feel like they can be out. It also gives me a sense of connection and I know from feedback that it has helped others to find that they are not alone in an organisation that can feel very large sometimes. Connecting people is one of my main passions in life and being able to do that, and help people feel included and seen means a lot to me."
Katie agrees: "Our staff network is an opportunity for me to use my power, expertise and privilege to contribute in ways that make the University a better place for the LGBT+ community. I value how well connected the different staff networks are and that we approach the challenge of social responsibility in an intersectional manner.
"It is valuable to receive recognition from the wider University community for our work because it often feels like we work in silos," she continues. "Anything that helps to spread the word about the work we do is great!"
Vet Sustain
Laura Higham, a PhD student based in the Global Academy of Agriculture & Food Security, was recognised with an award for her work on Vet Sustain. She explains more about it: "Vet Sustain is a not-for-profit social enterprise, dedicated to championing sustainability within the veterinary professions. We feel veterinary professionals are unique in their work at the human-animal-environment interface and hold positions of great influence in society to drive change for a more sustainable future – for people, our patients, and the natural world. We produce tools, training and communications for veterinary professionals centred around our six Veterinary Sustainability Goals, aligned with the UN's SDGs."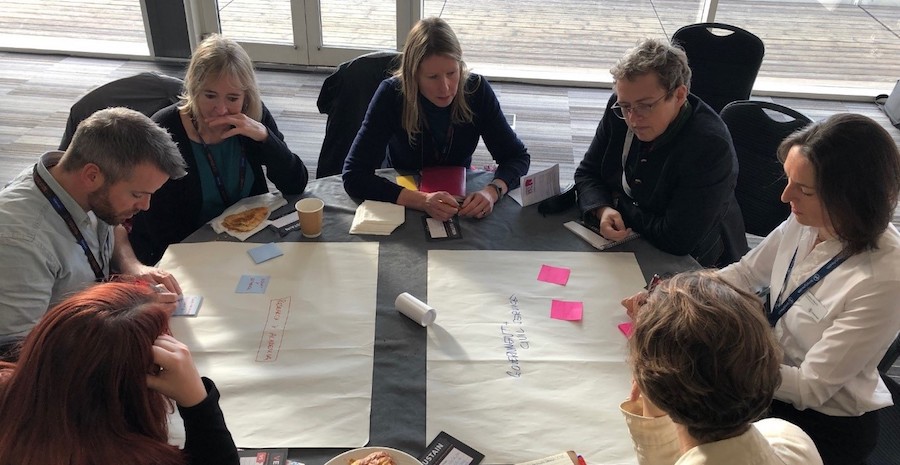 Laura found it was when she had her first child that opened her eyes to sustainability issues: "I have worked in the sustainable agriculture sector now for eight years and for some time have seen great value in and opportunity for veterinary professionals to become involved in the sustainability agenda. All of us, personally, professionally and collectively, have a responsibility to respond to the urgent calls for us to shift from an extractive to a regenerative society, but it took having my daughter two years ago to understand the true relevance of this to me personally and to my family."
For Laura, this has been a team effort and she is excited to continue to grow this enterprise: "I am delighted to have won a Changemaker award, but this is also a great accolade for my fellow Vet Sustain directors and all the working group members and volunteers that have donated their time to this initiative over the past 18 months.
"We have a collective mission to support vets and veterinary teams to leverage their immense knowledge and positions of trust within communities to tackle some of the greatest environmental and ethical issues of our time – it's been such a privilege to help bring this to fruition. A big thank you to my PhD supervisor Lisa Boden for kindly nominating me for the award."
Hedgehog-friendly campus
Frances Ryan, Jonathan Long and Kristin Mason, were recognised for their work on the Hedgehog Friendly Campus project. Frances shares more about the initiative: "The work involved surveying for the presence of hedgehogs, raising awareness, making hedgehog homes for hibernation and involving students and staff. Our Estates Landscaping Team have also done so much behind the scenes.
"We managed to get a local artist Alice Druit on board with the project and Alice will help us to raise even more awareness in the coming months."
Kirstin shares how important this project is for both hedgehogs and people: "It was very exciting to find hedgehog prints at Easter Bush in 2019 – there is such a decline in numbers it is important to do everything we can to help them. By making our campuses more hedgehog friendly we are also improving the estate for all wildlife and making a more enjoyable place for humans too! "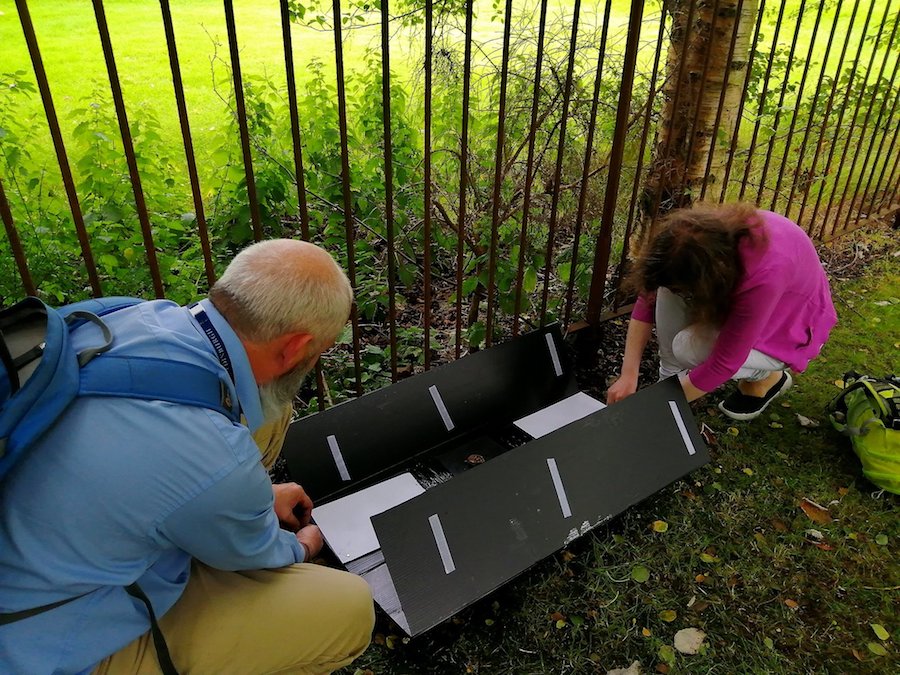 Jonathan agrees: "It shows that the work and commitment of the team on the ground and partners is paying off to improve nature for all."
For Frances, the award came as a complete surprise: "I'm very touched to have been awarded in this way. It was never in my job description to do this, I just wanted to do it for the hedgehogs! It's been an absolute pleasure to work with Elizabeth Vander Meer in Social Responsibility and Sustainability and the wider team. It has been incredibly tough since the pandemic has arisen for all of us and it has equally been challenging for those who have live-in roles. Celebrating this work, recognises those unseen members of staff, particularly those who were on campus during the first lockdown. The award provides an opportunity to raise even more awareness and hopefully, in turn, it will inspire our staff and students to get more involved in 2021 and 2022."
Get involved
Making more socially responsible and sustainable choices can sometimes seem daunting but Katie recommends starting small: "Don't underestimate the impact you might be able to have. Even if it is just in your local area you might be surprised at what small things are possible to change. Getting involved in the staff networks is a great route to supporting our work."
Frances agrees: "It's the day-to-day things that I think can influence us all. Walk around your area, observe nature, think about others and communicate with others. This may help you see an opportunity for you to integrate into your personal and working lives.  It's great that with the project we can visualise things such as spotting hedgehog footprints or even hedgehogs. For staff on your teams, seeing the outcomes of sustainable initiatives and integrating sustainability into the everyday, is so powerful."
Laura adds: "We live in a frenetic world, often balancing multiple life priorities, so I would say be kind to yourself first and foremost. If and when you are able, look at what you are most passionate about and interested in, and see what you can do within your various spheres of influence to drive improvements: at personal level, in your family, in your community, in your workplace, in your profession, and at higher levels if you have the platform. Voluntary work like this is hard, but the personal rewards are great."
Find out more about this year's Sustainability Awards on the SRS website.