Reading time:
3
minutes
Last week, a new Sharepoint Hub on Curriculum Transformation was launched for colleagues from across the University to gain an insight into how the first phase of this initiative is shaping up.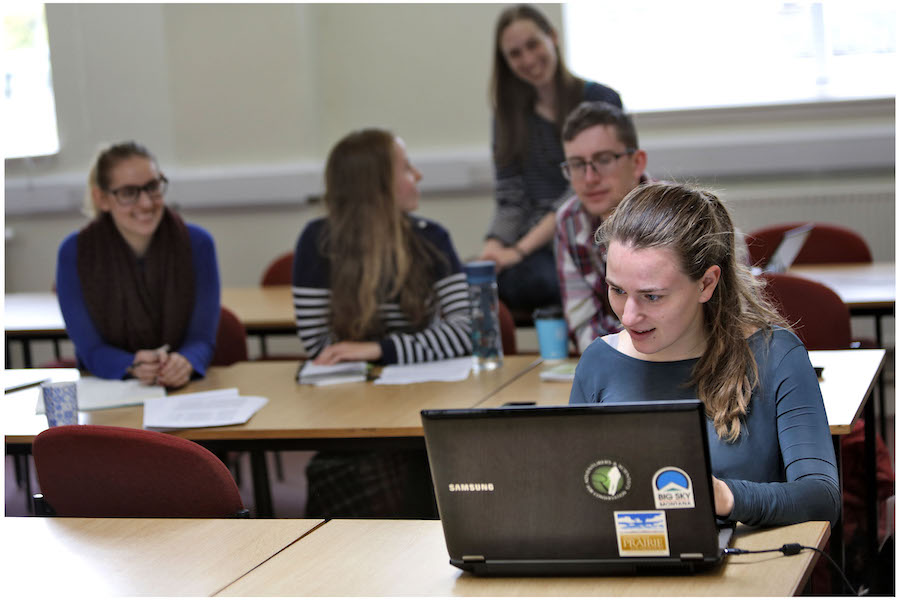 Vice Principal of Students, Colm Harmon, believes this is a rare opportunity to input into the future shape of teaching and learning across the University. He said: "This is an institution that is operating within the top tier globally, and we should have ambitions for our curriculum to match that – we of course will look at examples of successful transformation globally for examples of good practice, but we will be ultimately focused on what is right for Edinburgh."
The programme will be long-term and critical to its success will be input from across schools and colleges as well as participation from colleagues within professional services to ensure all aspects of transformation are fully considered.  Colm continues:
"At its heart will be collaboration and dialogue with staff, students, unions, and other key stakeholders internally and externally which will be essential to constructing a curriculum that continues to challenge and support all students to thrive and fulfil their potential.  It should also be a joy to deliver and reflect an ambition to be the best and most progressive we can be, as a place to study but also as a place of work."
This collaboration work has already begun with key groups including Deans of Teaching & Learning and Directors of Teaching involved. In addition, through the coming months, the plan is to encourage and support conversations across the University around the intended purpose and approach to curriculum transformation.
Colm hopes as many people as possible will get involved saying it can be 'a truly transformational and shared endeavour.' He adds: "This is an exciting opportunity to have your say on how the University takes forward its curriculum and wider structures in student experience, so I would hope that nobody will resist getting involved.
"The programme is an incredible vehicle to re-think much of what we do, perhaps see something as better than we give credit for, perhaps see some things as crucial areas of focus for reform."
Designed to be a space for our communities to learn about, share their knowledge and contribute to Curriculum Transformation, the Hub will be the home for sharing progress through the initial engagement phase. There will also be the opportunity to share your own perspectives and expectations around curriculum transformation by responding to an initial set of questions as well as further opportunities to get involved.
Also available now, on the Hub, are an initial set of briefing papers on emerging themes such as Future Teaching Trends, Curriculum Conceptualisations and Graduate Attributes amongst the first papers intended to stimulate debate. Additional briefing papers will be added throughout the lifespan of the programme.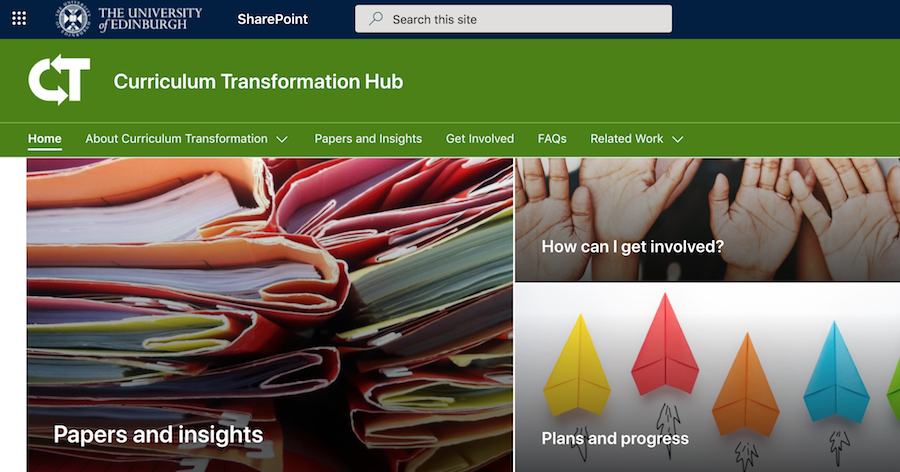 As well as a project team to take forward plans, a programme board has been established which includes representatives from across the University including the Students' Association. This Board will report into the University Executive and Senate Education Committee, both of which have already approved initial plans to move this vital programme of work forward.
In the longer-term, when time and circumstances permit, there will be in-person events to share ideas and plans through town-hall events, School and discipline area meetings and so on. In the meantime, the Hub will continue to evolve, and Colm believes we must seize the opportunity curriculum transformation provides.
He concludes: "We are not constrained to just think about what happens in the classroom.  The programme will also be working hard to make connections with and learn from other work going on around the institution.
"Transparency will be key, and we will be sharing and engaging on the issues, including the constructive criticism, that will arise.   I hope this is an exciting opportunity to embrace change, and do so with ambition and future perspectives in a manner that reflects this quite incredible institution."