Reading time:
4
minutes
Given the University's diverse research excellence, Senior Vice Principal Professor Jonathan Seckl explores how the use of broad themes can help shape the narrative around the impact of our work.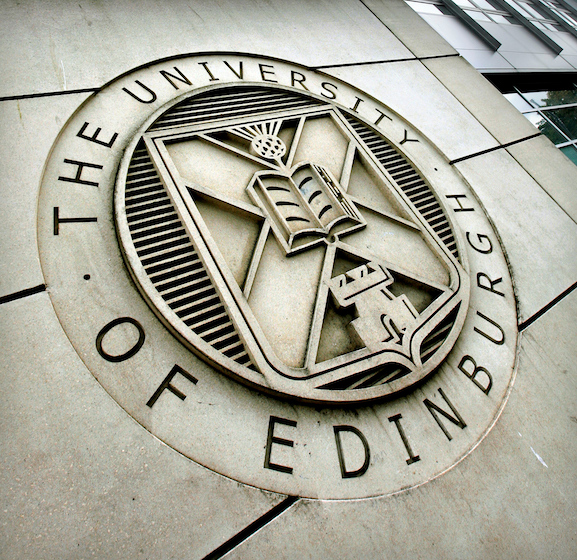 The University of Edinburgh is renowned globally for the exceptional quality of our research. We were ranked fourth in the UK for research power in the last REF, behind Oxford, Cambridge and UCL, but ahead of Imperial and Kings College London, splitting the so-called 'golden triangle' ("golden quadrangle" with Edinburgh at the apex to my mind). We are in the top 20 universities in the world according to the 2021 QS rankings, which gives considerable weight to research reputation.
In recent decades our discoveries and insights in such diverse fields as particle physics, neuroscience, regenerative medicine, genetics/genomics, artificial intelligence, sustainability, linguistics, sociology and political science have all made a major impact on the world. We have educated or employed colleagues who have won seven Nobel prizes since 2013.
We are excellent at many things, but, given our broad research base, how do we capture and distil this excellence into a coherent narrative? Put simply, in the coming decades, what do we want the University's research to be known for?
Themes
This is the challenge that I and other colleagues have been working on and has led to the creation of five overarching research and innovation themes. All are underpinned by our excellence and core capability in data-driven innovation. They are designed to celebrate our existing strengths, promote inter-disciplinarity and collaboration and articulate our future ambitions.
The themes are:
Future health and care
One health and food security
Societal and planetary sustainability
Culture and creative economies
Living and working digitally
In many ways, the themes coalesced naturally around our research strategy from 2019 and our current activity. They are facilitated by our five data-driven innovation DDI hubs, funded though the City Region Deal, and are flexible enough to operate across our Colleges and disciplines. They also capture how the UN Sustainable Development Goals play out in a Scottish context.
Let me briefly expand upon each of these themes.
The future of health and care
What are the next treatments, medical breakthroughs or approaches to care that will transform how we maximise wellbeing and look after the ill and vulnerable? This theme captures our pioneering work in areas such as MND, dementia, nursing, reproductive health, regenerative medicine, medical informatics and many others, including the crucial interfaces between medicine, the sciences, social sciences and the arts. A key project is the Advanced Care Research Centre (ACRC), launched with Legal & General, which aims to transform the way care in later life is conceived, designed and delivered.
One Health and Food Security
One Health articulates and examines the interrelated nature of human, animal and ecosystem health. The inception of SARS-Cov-2, its leap from animals to humans, the regularity with which this has occurred and will occur in the future, has made this even more pressing. This theme encompasses issues such as animal and human health surveillance, emerging infections, food security, over-grazing, pollution, market economies, waste management, policy and politics. The Easter Bush Agritech Hub, which was announced earlier this month, our burgeoning capabilities in space and satellite data, and the new UK supercomputer (ARCHER2) will play a major role in this theme.
Social and Planetary Sustainability
 How can societies be more peaceful, just and equitable? How can we ensure life on our planet is thriving several generations from now? This theme captures our work in answering those questions. It includes areas such as sustainable urban planning and engineering projects, research into renewables, and insights into what makes strong, accessible systems of justice and governance. The Edinburgh Earth Initiative and Energy@Ed are fine examples of how we are already beginning to coordinate our approaches.
Culture and Creative Economies
We are building on fantastic work being done in gaming, music, the visual arts, film, and graphic design. This theme also includes areas such as tourism, festivals, the exploration of the cultural heritage of Scotland and other countries. A fine example is Creative Informatics, leveraged through a major AHRC grant. Traveltech for Scotland is another great example, which is using data to boost the beleaguered sector. Both will soon be housed in the exceptional environment of our Edinburgh Futures Institute.
Living and Working Digitally
Data and digital technologies are changing every part of life. From how we do everyday things such as the weekly shop or listening to music to large scale applications in manufacturing, office work, AI and robotics. This theme captures the research that is shaping this future and is helping us to understand its implications, whilst building public trust enabled by the Baillie Gifford award to the Centre for Technomoral Futures. The recent UKRI-funded Global Open Finance Centre of Excellence (GOFCoE),is another example. It is employing financial data to deliver social and economic benefit to all corners of the globe.
Showcase
What do these themes mean for you as a researcher in the University? I hope you'll see your own work and expertise within them. I also think that these areas showcase the biggest opportunities for attracting research grant funding and partnerships with industry.
A new part of the University website will be launched soon that will showcase research based on these themes. This will give greater visibility to and build a coherent narrative for our collective strengths.
Of course, not all our research will fit neatly into these themes. That is fine. Research is the quintessential 'bottom-up' activity. It depends on you and your brilliant ideas. But increasingly we are asked how applications for funding fit the institutional strategy. I hope that with these exciting, relevant and broadly drawn aims, most of us can say that our creative ideas are aligned to such a strategy.
The past year has shown that we live in exceptionally challenging times. But it has also reinforced, more than ever, the value and the power of our research. And we have shown, often working together, that we contribute to solutions to the most challenging issues of our times.
These research themes, underpinned by DDI, will help us tell that story more clearly, attract more partnerships and funding and, ultimately, make more of a difference in the world.