Reading time:
< 1
minute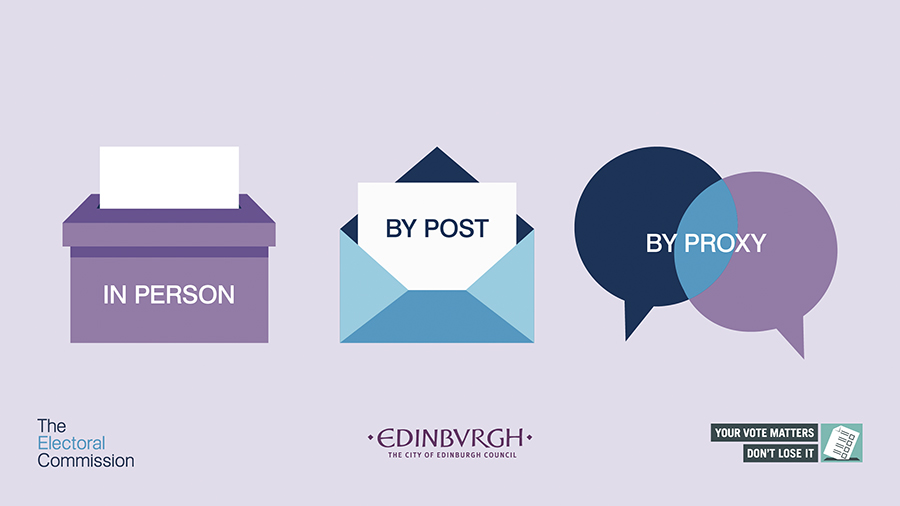 With elections for the Scottish Parliament on Thursday 6 May just a few weeks away, it is worth making sure you are registered to vote and have a postal vote if you want one.
Registration is open to all foreign nationals with leave to remain. This is a recent change, so you may have the right to vote for the first time this year.
The deadline to register to vote is Monday 19 April but it only takes five minutes online, so why not do it now?
Postal voting
In addition, you might want to consider how you will be voting. Given the need to continue to be vigilant around social distancing due to Covid-19, many people are opting to vote by post.
You can apply for a postal vote just because you want to, you don't need to give a reason.
Registering to vote by post is straightforward, but the deadline is Tuesday 6 April, so if you are interested it is worth thinking about now.