Reading time:
4
minutes
Building on recent growth in commercialisation activity in the therapeutics field, Edinburgh Innovations and the College of Medicine & Veterinary Medicine have launched their Bench to Bedside campaign.
When you have notched up a record year and the graphs are continuing to curl steeper, what next? The answer for Edinburgh Innovations (EI) and the College of Medicine & Veterinary Medicine is to launch a campaign to build on that momentum.
Commercialisation of the College's therapeutics expertise has reached new heights amid a series of successful company launches, supported by substantial investors, and an impressive roster of industry collaborations.
This month's launch of the Bench to Bedside campaign will further boost industry engagement and inspire more research staff and students to commercialise their work.
The campaign is the first in EI's Discovery Series, which will span 2021 and reach out to business by highlighting the University's track record, facilities and expertise. It will also help more staff and students discover the benefits of maximising the impact of their work through commercialisation.
Track record
"We have a strong track record of engaging with industry to find solutions to unmet clinical needs," says Professor Stuart Forbes, Dean of Research at the College of Medicine & Veterinary Medicine.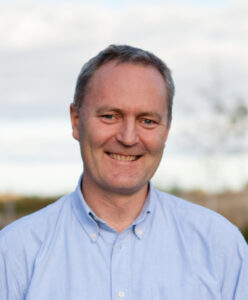 "This new campaign will highlight that, from bench to bedside, the University of Edinburgh has the expertise, track record and facilities to help our partners deliver impact."
The income generated for the University from the College's translational and industrial funding awards more than doubled in 2019/20 and has already set a new record in the first seven months of the current year.
And over the past 18 months, Edinburgh Innovations has helped launch five therapeutic discovery companies that have raised substantial investment.
Successes
Recent spinout successes include Resolution Therapeutics, launched with an investment of £26.6 million from Syncona, to develop macrophage cell therapies to repair organ damage – including end-stage chronic liver disease.
Professor Forbes is a joint founder of the company, having worked with his research team at the Centre for Regenerative Medicine for a decade on the role of macrophages in organ repair, with funding from the Medical Research Council.
Syncona has been collaborating with Professor Forbes' team since 2018, developing processes to engineer macrophage cell therapy.
Fellow founder John Campbell is Director of Tissues, Cells and Advanced Therapeutics at the Scottish National Blood Transfusion Service (SNBTS) and Honorary Professor at the University of Edinburgh. The SNBTS is part of the collaborative effort, working to optimise the manufacturing process and produce engineered macrophages for clinical use.
Dr George Baxter, Edinburgh Innovations CEO, says: "The way the parties have worked together to pursue their mutual aim is an excellent example of academic research translating into the chance to transform lives."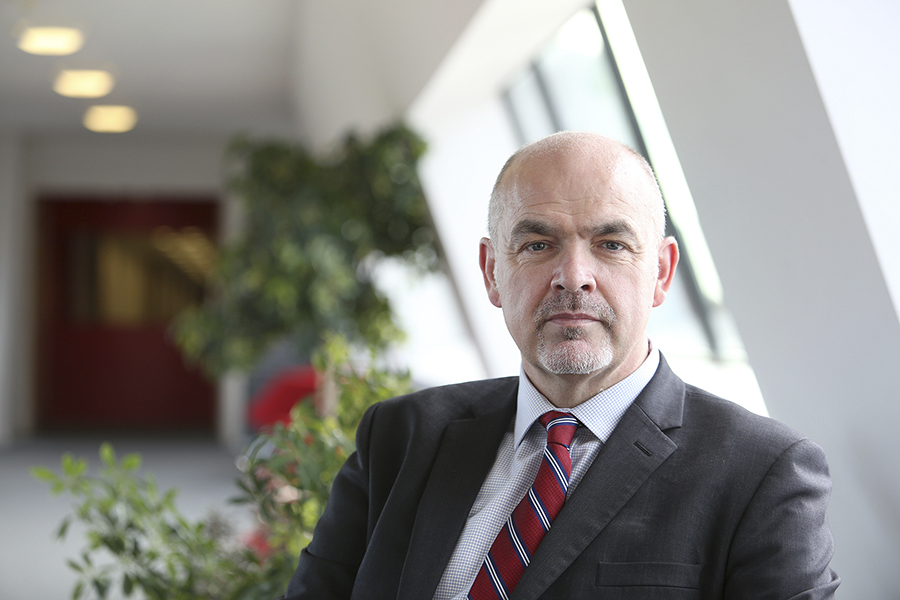 Meanwhile, researchers at the University's Centre for Discovery Brain Sciences are working with New York-based Neurogene to develop next-generation gene therapies.
Supported by EI, the team led by Dr Stuart Cobb has signed a multi-year agreement to advance development of multiple platform approaches to improve on existing gene therapy technologies.
Neurogene will provide funding to Dr Cobb's laboratory in exchange for the right to license intellectual property. Neurogene will be responsible for late stage preclinical and all clinical development of any products generated under the collaboration.
Dr Cobb, Simons Fellow and Reader in Neuroscience at the Patrick Wild Centre and Centre for Discovery Brain Sciences, has been working with Neurogene since 2018 and serves as the company's Chief Scientific Officer.
Dr Cobb says: "Gene therapy is a very promising yet complex development area, and we are privileged to help address the unmet needs that exist within rare neurological diseases."
Momentum
EI has a dedicated Business Development team for the College, led by Dr Andrea Taylor – a driving force behind the current upward trajectory who is determined to build the momentum even further.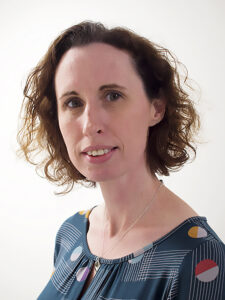 She cites the recent receipt of a £2.4 million Wellcome Trust Institutional Translational Partnership Award (iTPA) as typifying the direction of travel. The team's previous, smaller, iTPA scheme ran for three years and brought an increase of 60 per cent in the College's early career researchers engaging with commercialisation, including a disproportionate rise among women.
Dr Taylor says: "The iTPA alone has had a major impact on the culture across biomedical sciences, with a new pipeline of 80 projects currently live. We have created a translational hub which has built an engaged translational community of 300 members; we want to reach 1,000 in the next three years.
"There is no better way for researchers to have impact in the real world than to work with business. It's an exciting time to join our growing community of collaborators and make ideas work for a better world."
The Bench to Bedside campaign comprises a series of EI-hosted events, outreach activities including presence at external events, and communications and marketing activities. Key academics will act as champions to promote industry engagement and commercialisation, including Professors Neil Carragher, Shareen Forbes and Jonathan Fallowfield.
There will be news stories announcing company launches and collaborative research projects in coming weeks, case studies for use online, in newsletters and in marketing materials, and a takeover of the EI website to highlight the campaign.
Among the planned events is 'Seeing Value in Novelty' on 31 March. This one-hour session, delivered by venture capital company Epidarex Capital, will show how it's possible to use investor expertise and finance while continuing to develop your career as an academic researcher.
Professor Jeffrey Pollard and Dr Luca Cassetta, co-founders of Macomics, will share their story on successfully managing the best of both worlds.
The event will also be an opportunity to learn more about EI and will be of particular interest to PhD students, early career researchers, postdoctoral fellows and principal investigators in the field of life sciences.
Learn more about Bench to Bedside and register for Seeing Value in Novelty.