Reading time:
4
minutes
From installing a solar farm to investing in 41 community projects, the University took some great strides toward becoming more socially responsible and sustainable in 2019/20.
This overview of 10 positive actions taken by the University and its community looks at key improvements made to improve social and civic responsibility on campus, across the city, and in collaboration with other organisations. It is based on a longer round-up from Social Responsibility and Sustainability and you can also read the University's full Social and Civic Responsibility Report 2019-20 to find out more.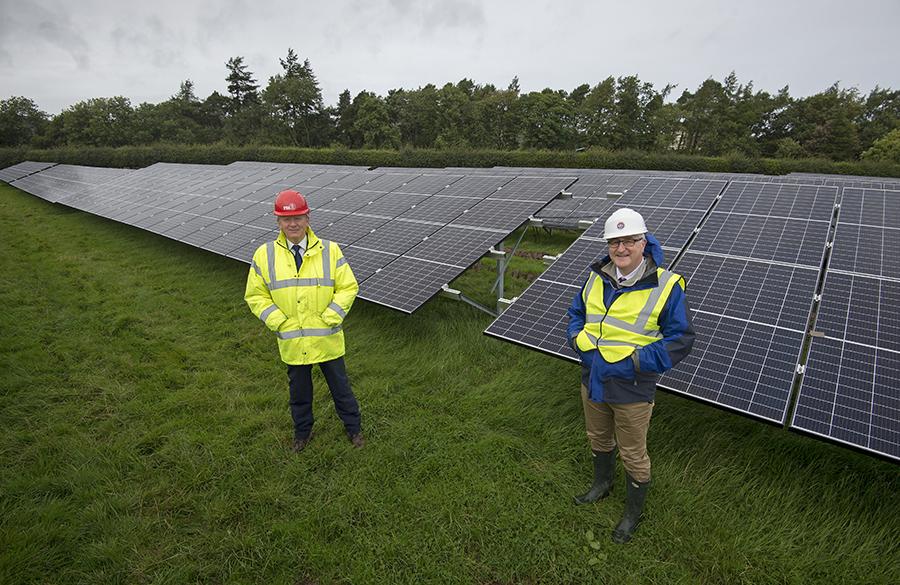 1. We met our 2025 carbon emissions targets and are on track to become carbon neutral by 2040
The University has met both its 2025 carbon emission targets five years early. To date, we have reduced our carbon emissions by 15 per cent since 2007/08. We have also completed 44 carbon and energy efficiency projects generating £333,000 in cost savings and a reduction of 1,091 tonnes CO₂e.
2. We created a solar farm
Almost 5,000 ground-mounted solar panels have been installed at the Easter Bush campus. They will provide 15 per cent of electricity consumed at the campus and save an estimated £200,000 a year. The development includes a living laboratory for solar PV research.
3. 50 per cent of meal options in our outlets continue to be veggie or plant-based
The University's Good Food Policy was published, setting out commitments to increase the vegetarian and plant-based options we offer and ensure that no edible food is wasted. We also joined the Peas Please initiative which aims to make it easier for everyone to eat more veg.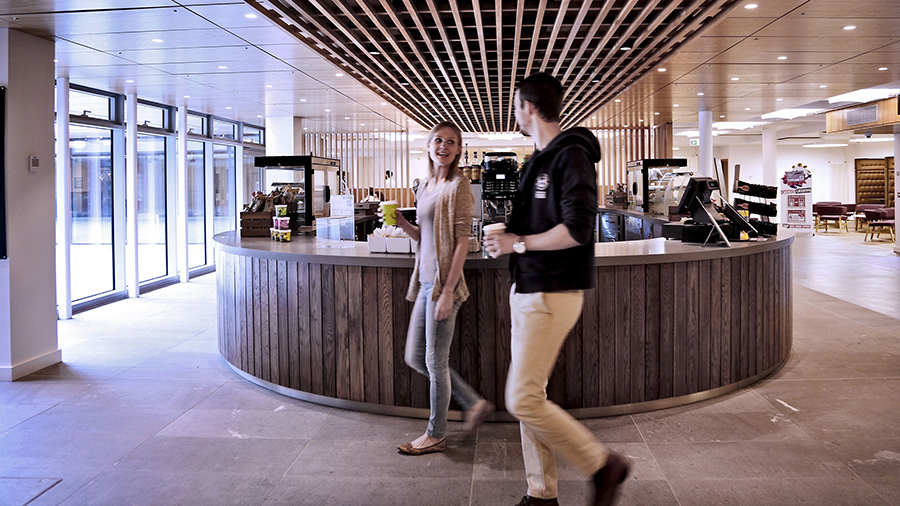 4. We were named the best University in the UK for student cyclists
Student accommodation site Mystudenthalls.com ranked UK universities using a range of measures. We've added more than 1,000 cycle parking spaces across our campuses and are a partner in Just Eat Cycles – the City of Edinburgh's bike hire scheme. We support and encourage cycling by offering training, maintenance courses, a cycle to work scheme, Doctor Bike sessions and discounts in local bike shops.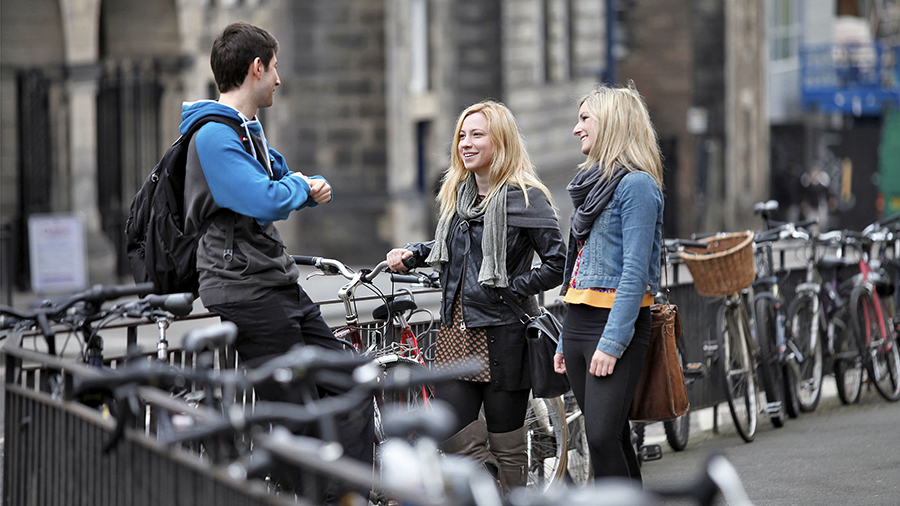 5. We invested in 41 local Community Projects
The Community Grants Scheme supported 41 community projects with small grants ranging from a few hundred pounds to £5,000, targeting those most severely affected by the Covid-19 pandemic in Edinburgh and the surrounding area. Since 2017, the University has provided more than £300,000 of grant support to 79 projects.
6. We donated more than 500 PCs and iPads to the local community
The University's PC Reuse Project aims to extend the useful life of our old IT equipment rather than recycling it. A total of 529 items were donated to community partners, providing computers and laptops to people in need. Working with the City of Edinburgh Council, computers were donated to help students across the city whose learning had been impacted by the Covid-19 pandemic and who did not previously have access to a computer at home.
7. More than 500 staff and students became Sustainability Champions
Interest from the staff and student community in sustainability continues to grow with more than 500 people signing up to the Sustainability Champions Network. Across the University, 40 offices and 19 laboratories were accredited through the Sustainability Awards.
8. We widened access to the University and improved Equality, Diversity and Inclusion
We met our Commission for Widening Access targets three years ahead of schedule. The University recruits 10 per cent of student intake from the 20 per cent most deprived areas in Scotland. We also won £600,000 of funding to enable 35 students from low income countries to study for a part-time online masters.
The Equality, Diversity and Inclusion (EDI) Committee was established and EDI principles are at the heart of our values and strategic priorities. The recommendations of the Thematic Review of Support for Black, Asian and Minority Ethnic Students are being taken forward with the new Race Equality & Anti-Racist subcommittee and its associated action plan.
9. We made positive investments for the climate and society
We became a founding member of a Responsible Investment Network within higher education that will explore how universities can invest ethically. We also committed to invest up to £8million in social investments for the benefit of society – thematic priorities address issues related to poverty, homelessness, access to education and youth employment.
10. We worked in partnership for sustainable development locally and globally
The University is committed to engaging critically with and contributing to the United Nations Sustainable Development Goals. We conduct world-leading research addressing climate change and sustainability issues, responding with multidisciplinary and high-impact research across a range of disciplines. This was recognised with fourth place, out of 806 institutions globally, in the Times Higher Education Impact Rankings for our significant contributions towards partnership for the Sustainable Development Goals.