Reading time:
2
minutes
In Scotland, four per cent of care-experienced young people progress to higher education from school, compared with 41 per cent of their non-care-experienced peers.
Our vision at the University of Edinburgh is that each of our care experienced students flourish during their time with us. This is why there's a range of ongoing support for them, such as financial assistance, a 365-days-a-year accommodation offer, the opportunity of a staff mentor, and the Access Edinburgh Scholarship. As a Corporate Parent, the University of Edinburgh has legislative duties to support care-experienced people to make the most of their time at university. We commit to this within our Corporate Parenting Strategy which is overseen by the Edinburgh Cares committee (a University-wide committee of staff and students). You can read the strategy on the University website.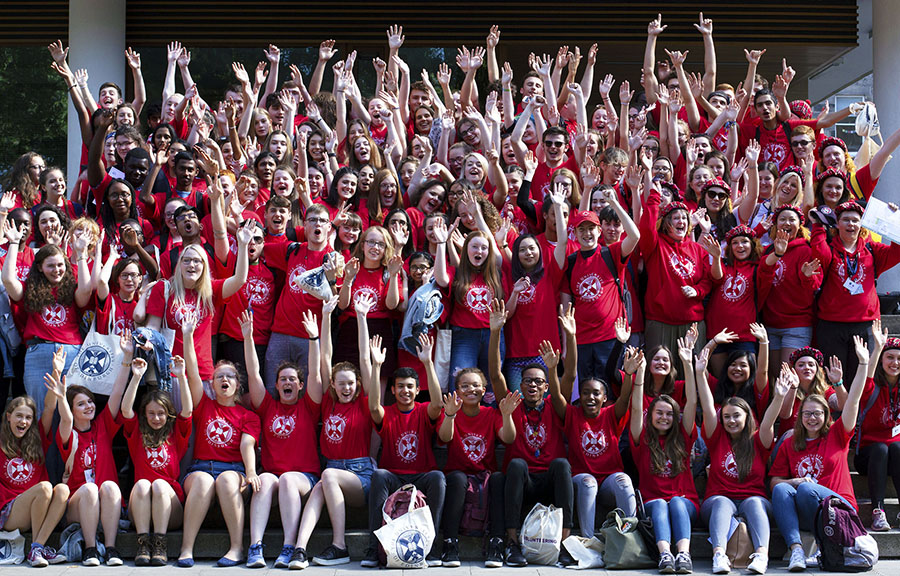 Friday 19 February will be #CareDay21 and to better fulfil our role as Corporate Parent, the Widening Participation (WP) team want to invite all University staff to help mark the event. The most effective way for staff (both academic and professional) to contribute is to learn more about the unique challenges that care-experienced students face at University. Zaki El-Salahi, Widening Participation Manager, explains why sharing these experiences are so important: "While times are tough, we can all learn a thing or two about resilience; particularly from students who've overcome multiple adversities in early life."
Corporate Parenting Training module
Who Cares? Scotland and The Open University in partnership with Scottish universities such as Edinburgh have recently released a new training module on their website specifically for higher education staff to raise awareness on what it is like to be a care-experienced student. This one-hour course was developed over an eighteen-month period together with care-experienced students and it uses their voice to enhance our understanding of how to best support them in our own roles. You can share what you've learned in the course on social media with #CareDay21.
University toolkit
Also available, staff looking to support care-experienced and estranged students can find a toolkit on the staff section of the University website. This includes additional useful information specifically for Edinburgh students, such as the list of support available.
Become a Staff Mentor
The WP team also run a programme where staff can apply to become a staff mentor to care-experienced students; someone who can be alongside them for fortnightly gatherings to support them through all years of their studies. The Edinburgh Cares Staff Mentoring programme was launched in 2019 and has been a huge success. Staff who would like to get involved will receive full training. A new recruitment round will be organised by the WP team later this year so make sure to express your interest by emailing edinburghcares@ed.ac.uk. You can find out more on the Widening Participation webpages.
Gabriele Negro, Widening Participation Officer, concludes: "We believe these resources can make a big difference in helping all staff be able to better support our care-experienced students and hope lots of staff will join us in celebrating Care Day 2021."