Reading time:
6
minutes
It's hard not to marvel at the beauty of the Old Royal Infirmary building as you walk down Lauriston Place. A key part of Edinburgh's history, the building served as the city's main hospital until 2003 when it moved out to Little France, now known as Edinburgh BioQuarter.
But the building's legacy will continue once restoration work finishes and it can house the Edinburgh Futures Institute (EFI). Promoting a completely multi-disciplinary approach to building courses, EFI works, not only across the University, but across the city too, drawing on partnerships in government, industry and communities to be able to make a real impact both locally and globally.
Looking to work with staff and students within all three of the University's Colleges, EFI will be the embodiment of the Latin pledge above the main door of the Old Royal Infirmary's entrance, patet omnibus – open to all.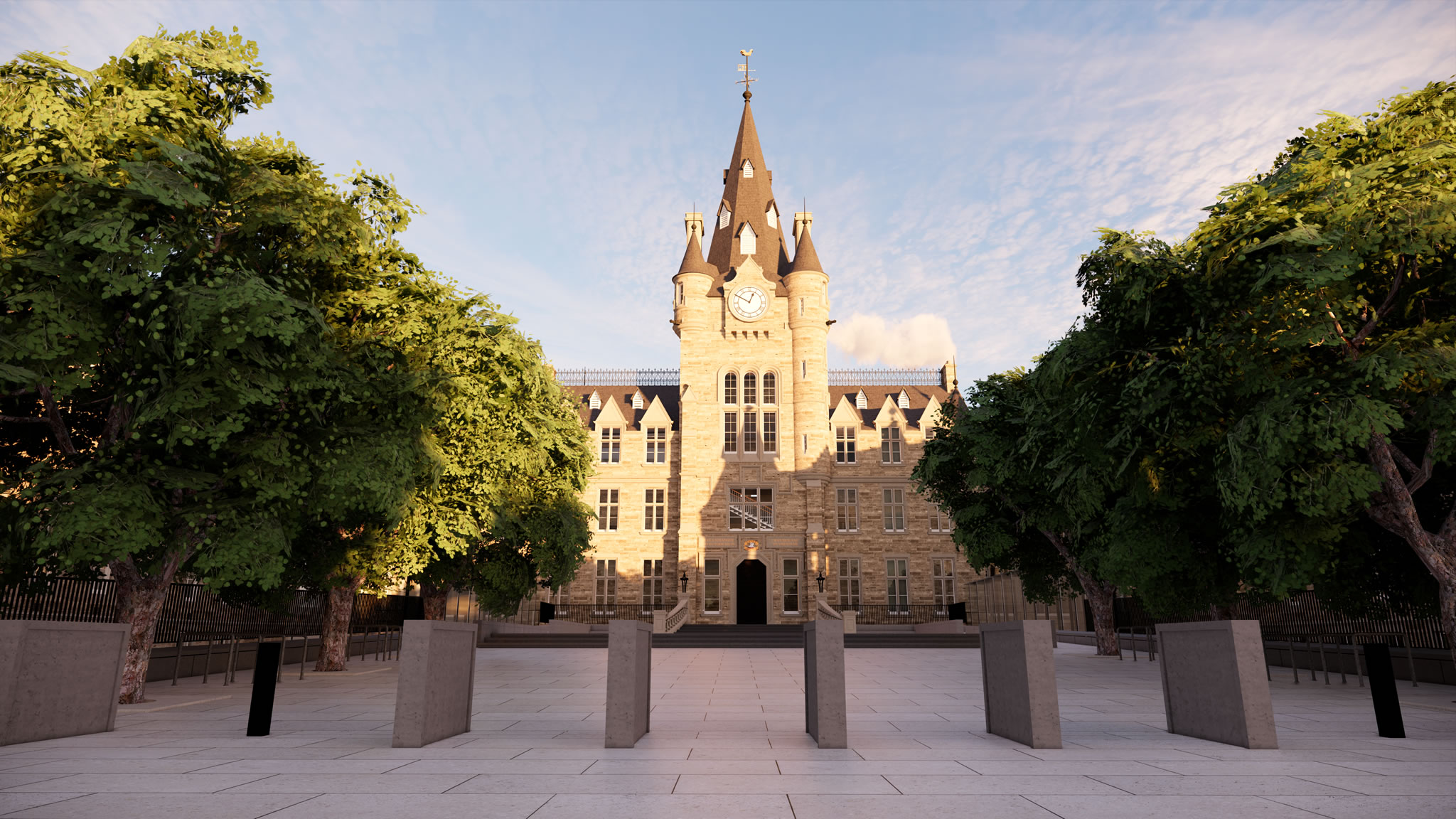 Reacting to crisis
Currents: Understanding and addressing global challenges is EFI's first undergraduate elective option for students. The course began this September and focuses on different ways to understand the challenges that the world is facing because of the ongoing pandemic, and creative ways to respond to these challenges.
The EFI approach means that the course draws on perspectives from across the University's Schools. Liz Grant, Professor of Global Health and Development and Director Global Health Academy in the Usher Institute, Dr Andy Cross, Impact Coordinator in the School of Geosciences, Dr Jen Reid, Global Health Academy Fellow and Undergraduate tutor in EFI, and Dr Genevie Fernandez, Research Fellow in the Centre for Population Health Sciences, all came together to combine their expertise.
With the current coronavirus crisis remaining a key concern across the world, it seemed fitting to build the course around this global challenge. Genevie explains further, "There is so much false information about the pandemic, and there's a lot of fear and anxiety about how different countries are managing the pandemic, so it was right to focus on Covid-19."
Liz shares a bit more about how the current situation inspired how they built the course, "The pandemic has shaped the present and the future and it's our students who will tackle the consequences in every walk of life. It's their ideas that will be changing how systems work in ten years' time when the true impact of Covid-19 works itself out. It's their capacity to think big, in detail and outside the box that will provide responses to future pandemics."
Creating the course
As a reaction to current circumstances, it was vital to get the course ready for September. So what was it like to pull it together in such a short space of time? Andy admits it wasn't easy, but the dedication of the team was what kept them all going, "We worked together with a fantastic coordinating team, all of whom have a wealth of experience to bring to the course.
"It was challenging as each of us had many other commitments and these were increased because of the pandemic; home schooling, caring for relatives because of Covid-19 illness, for example.
"But at the same time, it was exciting and refreshing to be able to get something together and through the Curriculum Approval Board successfully at such short notice – particularly when it can sometimes take a new course over a year to go from conception, to approval, to launch."
College collaborations
Drawing on other subjects to better examine your own discipline is becoming more and more common. There has certainly been a rise in interdisciplinary courses recently, but how does that differ from a multidisciplinary approach? Liz explains the subtle difference, "We often talk about interdisciplinarily but usually this means adding a few nods from other disciplines while we continue to plough a furrow in our own subject.
"This Currents course shifted this completely as there was no single discipline which was dominating the conversation. Instead we allowed the subject matter, in this case the Covid-19 pandemic, to be the focus, and we shone multiple lenses onto the experience of coronavirus."
Jen talks a bit more about the nuts and bolts of assessing the course and its impact, "Right at the beginning we had a strong sense that this course wasn't just about learning new sets of data, or knowledge but about understanding a fundamental paradigm shift in how the world works and in the way that we need to work across, within, and through different disciplines to bring about essential changes.
Andy expands, "From an assessment perspective we sought advice from colleagues at the Institute for Academic Development and Schools across the University.
"We decided to ask students to prepare their experience of Covid-19 in whatever medium, and from whatever perspective they feel makes sense to them. Although the assessment is quite unique, we drew on approaches we know have been successful in an Edinburgh context."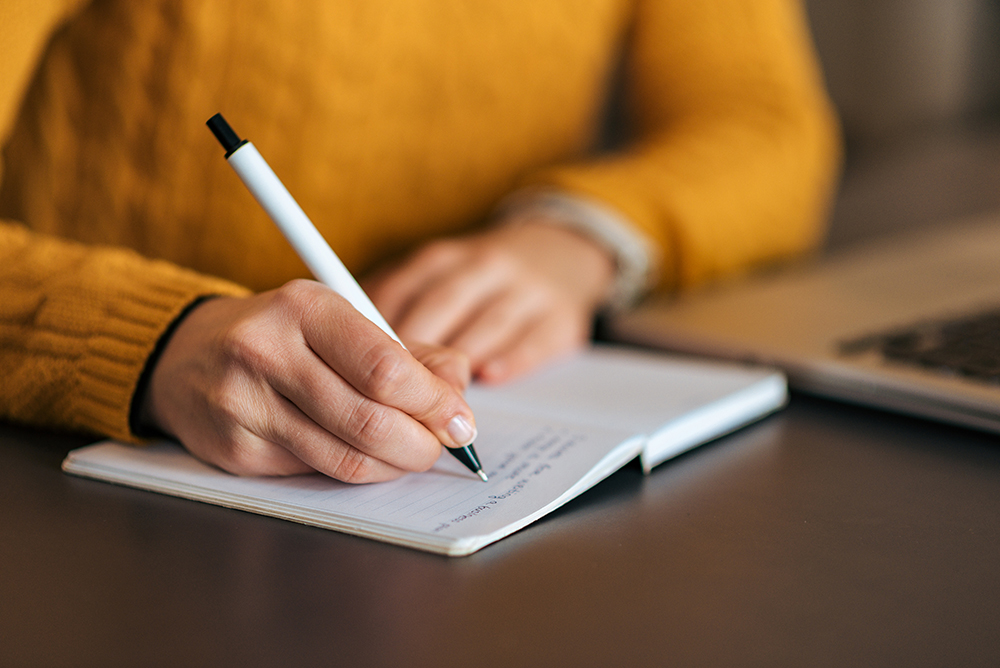 The collaboration didn't just happen across the University. Patricia Erskine, Head of Stakeholder Relations and Policy Officer for the College of Arts, Humanities & Social Sciences, explains how members of the community contributed to the course too, "Over the last few months, the Edinburgh Futures Institute Culture and Community team have been reaching out to our local community partners and contacts and listening to their experiences of the coronavirus.
"Indeed, colleagues across the University have invited communities to respond in different ways. The responses have been moving and humbling and are revealing the different challenges our community has experienced and is having to respond to.
"We are enormously grateful that contributors have been open to sharing their thoughts with students on the Currents course this year, helping us to develop a truly connected and meaningful experience for the students. In her Future Present blog at the start of the summer, EFI Director, Lesley McAra reminded us of the role we all have to play in building and sustaining a more just and equal society. The Currents course will support our students to develop understanding and skills to play their part too."
Looking to give a true 360-degree view, the team also reached out to other academics and specialists across the world who could contribute to Currents. "In this course we have heard the voices of some of the most significant global leaders in the pandemic and beyond. To have given our students this time to listen to remarkable people sharing their ideas and encouraging students to share theirs is one of our highlights," says Liz.
EFI support
So how easy was it to work across all these groups? Liz explains how EFI was key in making sure everything went smoothly, "We've worked previously with colleagues across Schools, but it has been fantastic having the support of EFI to do this in a more structured way.
"Given the multi-disciplinary nature of the course, and the challenges it's addressing it would not have been possible to do this without input and support from other schools, and EFI has been the glue that has really held it all together."
But it wasn't all plain sailing. With 40 students enrolled from all three Colleges it was important to involve them all, especially with the digital elements of the course, "I think one of our initial fears was that we would struggle to really engage the students meaningfully online especially around a topic that can be so overwhelming and very personal for some," says Andy.
Tempted to do something similar yourself? Andy has some advice for you, "If at all possible chat to colleagues in different Schools and disciplines. One mode of assessment might seem a bit unique but in a different school this is the way they have been doing things for years so they are in a great position to share their experience and avoid the need for you to start from scratch.
"Although we are a very big institution this is definitely one of our strengths, and tapping into relevant formal and informal networks can help navigate this."
Liz agrees, "Our team is diverse; we come from different disciplines and we represent different communities in and outside of the University, but what we have in common is a passion to share knowledge. So we would encourage other staff to see the extraordinary potential, especially of younger staff, and younger tutors, and even friends of the University who love teaching."
Liz leaves us with why this kind of course is so beneficial, not only to our students, but to the wider global community, "To tackle the global challenges that we are all facing will require a truly multidisciplinary approach and a paradigm shift in the way we work together. In this course we have students from the three Colleges at the University discussing and learning about global issues in the same tutorials. Here really lies the future; politics, nursing, business and geography students, and many more, all exchanging skills and ideas."