Reading time:
2
minutes
With the clocks going back a few weeks ago, and the winter evenings drawing in, it seems a good opportunity to mention the University's short course offering. Massive Open Online Courses (MOOCs) are free for everyone and cover a huge range of subjects.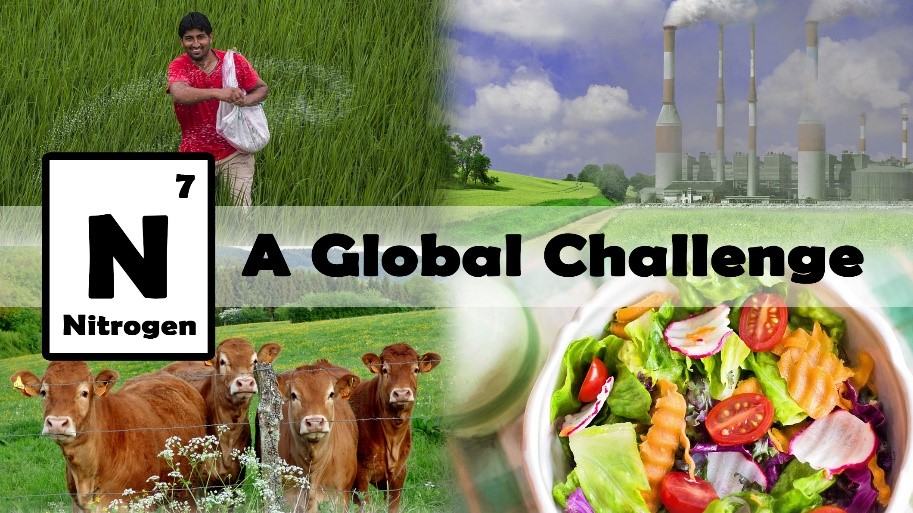 A new addition to the line-up is a course from the School of GeoSciences; Nitrogen: A Global Challenge. Researchers have used their current work with UKRI GCRF's new South Asian Nitrogen Hub to inform the latest MOOC. The work explores sustainable development for cleaner air and water, climate resilience, health and livelihoods.
Working with the Hub, under the lead of Andi Moring, Postdoctoral Research Assistant, the University translated the original English MOOC into Hindi, Sinhalese, Urdu, Nepalese, and in Dari, and is working on Bengali, Maldivian and Dzongkha versions to cover the main national languages of all eight Asian partner countries. The team have also launched a version in Hungarian and is planning to release Spanish, Portuguese and Mandarin versions too.
Professor Dave Reay, Principle Investigator of the GCRF UKRI South Asian Nitrogen Hub, and Course Instructor shares why creating these MOOCs can be beneficial to all, "With so many people around the world now restricted to home working and study, these free online courses have proved a great way to enhance accessibility and build capacity for change.
"The response to our MOOCs, and especially to the translations into the national languages of South Asia, has been incredible. Education and increased awareness is right at the core of tackling global challenges like nitrogen.
"With more translations and new MOOCs in the pipeline covering everything from research methods to planetary health, the positive impact of this work really is going global."