Reading time:
5
minutes
The School of History, Classics & Archaeology has a strong tradition of working closely with the University's Students' Association and student societies, and throughout the coronavirus pandemic this relationship has been stronger than ever.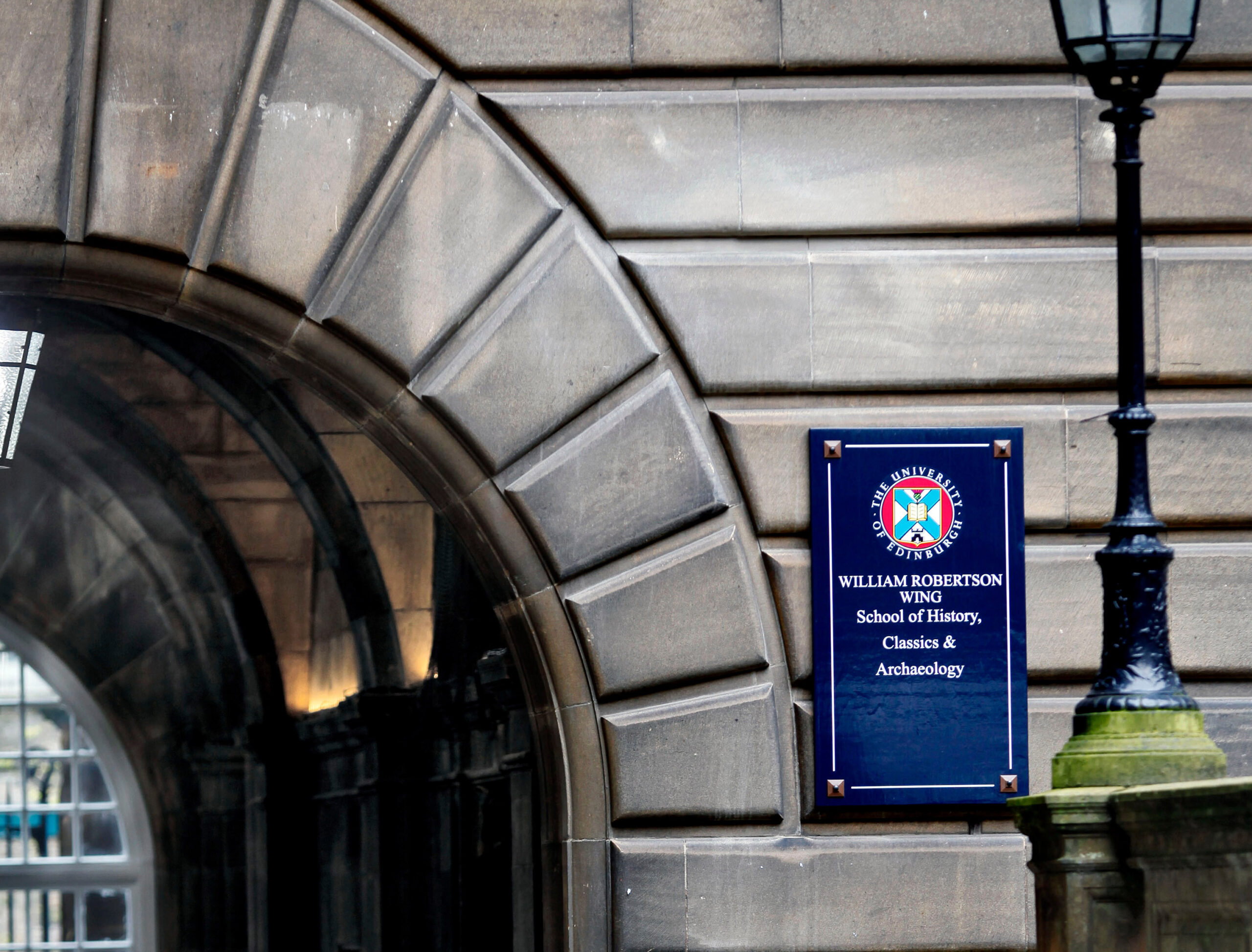 For Dr Esther Mijers, Senior Lecturer in Scottish History and Director of Undergraduate Studies, preparations at the School of History, Classics & Archaeology for the new semester began early.
"Like all other Schools we have adopted a hybrid approach to teaching," she explains. "We spent a lot of time over the summer consulting with colleagues, reading up on the pedagogy and technology and devising a work flow and processes. We invested a lot of time in training of colleagues and preparing them for making their courses hybrid. It was very much a collaborative effort between all the subject areas."
The student community
However, Dr Mijers and her colleagues in the School haven't stopped there. To ensure students remain at the heart of the process, she has kept in regular contact with Edinburgh University Students' Association Undergraduate School Representative, Tristan Craig, along with student societies, to seek input on how to engage with the student community, develop student support initiatives, and involve them in the School's online welcome programme.
"We have a long record of fantastic Edinburgh University Students' Association representatives and have been working with them for many years," says Dr Mijers. "In addition, we offer a number of opportunities for students to play an active role within the School, including an ambassador scheme, and we recognise this in our annual Student Recognition Celebration. Staff and students also meet in seminars, societies events and the Staff Student Cup."
More than just a teaching environment
Introduced in 2017, the Staff Student Cup is an annual event which involves activities such as quizzes, a choir-off and a sports day. The event brings the School community together and the trophy is displayed for all to see. It's one of the ways the School has been nurturing and celebrating its relationship with students over the years.
Student Reps
Another way is through the vital role of Students' Association School Representatives. As the current Undergraduate Representative, Tristan has been busy recently helping students connect with the School in order to get the most out of their studies.
"I've been hosting a weekly open office hour and have a feedback form which students can complete online at any time," he says. "We also have a group of History, Classics & Archaeology Society Committee members who have been liaising with staff to ensure students are getting a positive and engaging experience this year."
As a second-year Ancient & Medieval History student, Tristan understands the importance for students of feeling confident enough to give feedback, and being a representative makes this process more accessible and less daunting for them: "I'm there to relate feedback from students to staff, and close that feedback loop with students, ensuring points that are agreed upon are acted upon. The School operates with the interests of students at its core and so it's vital that we have the opportunity to share what is and isn't working. Having one dedicated individual makes it clear who they should be taking their feedback to and, as a student myself, it should make sharing their thoughts less intimidating."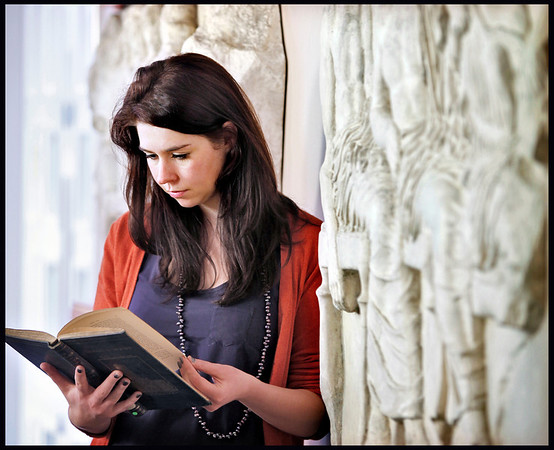 Two-way support
The idea that the students' interests are at the heart of the School's ethos is echoed by Dr Mijers, who feels more than ever that it's essential for students to have a voice in the School as it adapts to a new way of teaching and learning.
"We need to support each other," she says. "We will not always get it right and we want to hear from students. At the same time, we need to ensure students are taught well and to provide the structure and routine, which is the hardest thing to maintain when not all teaching is on campus."
Hybrid learning
To support honours students, the School has been offering both online seminars and campus-based supervision. Pre-honours students have also had the benefit of a hybrid learning experience with online lectures and on-campus tutorials. What's more, personal tutoring has been extended to give students more access to studies-related advice.
Tristan has adapted well to hybrid learning and he can see the positives of some of the changes that the School has made: "I have an in-person tutorial for all three of my courses this semester which is fantastic. The lectures are entirely asynchronous; however, I have live Q&A sessions for two of my courses to discuss that week's lecture content, which is a new addition this year and massively beneficial. I feel a lot more engaged with the content on those courses as a result of them."
The new hybrid learning style has received a mixture of feedback, which Dr Mijers and her fellow lecturers feel is completely understandable, as she explains: "Some students really miss the normal routine and feel quite lost whereas others are more sanguine or even really enjoy the new ways of teaching. They have the same range of emotions towards what's happening as the rest of us. We try to be open, supportive and kind but know that this is very tough on them."
Like Dr Mijers, Tristan recognises that not everyone feels confident about adapting to the 'new normal', and he's determined, through his role as representative, that those students do not feel left behind.
"As much as I miss that face-to-face contact, in many ways I feel more connected to my student cohort," he says. "I just worry that other students might not feel the same, which is why we've been keen to organise and publicise a range of events for them to join as well as having various channels for communicating with us."
"We want to ensure that no student falls through the cracks," Tristan continues. "We want those students that are perhaps more reticent but would benefit from getting involved to have the opportunity to do so. It's also important that we have the chance to air our concerns as students and feel both listened to and supported when everything feels very uncertain."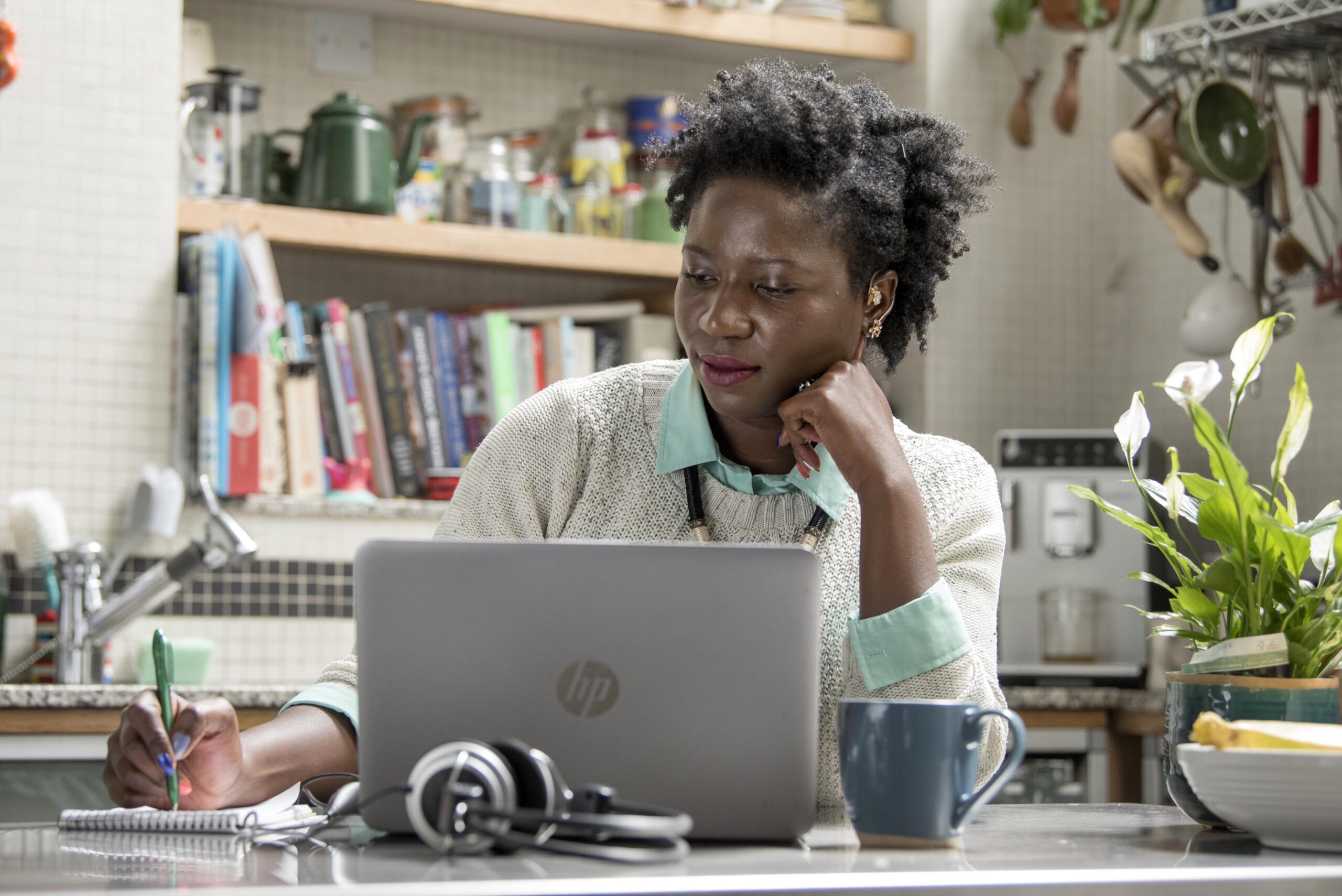 Hope for the future
Even in these uncertain and challenging times, there have been some special moments that give Dr Mijers reason to feel optimistic about the future of the teaching and learning experience at the School: "Many of us have received very kind messages from our students, about how they appreciate how we are handling things. In some ways the current situation has brought us closer to our students and I hope they feel the same way."
As for Tristan, he refuses to let a pandemic dampen his spirits, and remains passionate about his chosen subject and what lies ahead: "I'm utterly fascinated by the ancient and medieval worlds, and am committed to building my future career in a related field."