Reading time:
6
minutes
At the end of a long, difficult week at work, do you put away your laptop, stretch out on the sofa and pick up your knitting needles? Do you spread out your pencils and sketchbooks? Do you fire up the sewing machine? Or do you switch on the TV and tell yourself you'll try it tomorrow instead? You're just not feeling inspired tonight.
One thing we've seen from this pandemic is that with all this extra time on their hands, people are reconnecting with their creativity. As we prepare to go into another kind of lockdown, and the long, cold winter months stretch out ahead of us, tapping into your creative side could be hugely beneficial. But being 'creative' can come with pressures, and it can be daunting to take the first step. So where to start?
Lindsay Jack, Director of Student Experience at the Law School has the answer. Her Microsoft Teams group, EdMaker Space, sees staff members share their projects and support each other through the creative process. Lindsay explains how the group came about, "EdMakers started as Edinburgh Law School's Crafternoons, which I introduced in summer 2019 to try and bring colleagues together to share non-work interests and help our sense of community.
"When everything moved to digital platforms in early 2020, it made sense to open the group to staff from across the University to maximise that community-building and sharing."
But is creativity something we should be making time for? Lindsay thinks so, "Creativity, and creating, is something integral to many of our lives, and it has become quite a focus for many over the last few months particularly. The cyclical nature of working in higher education can sometimes mean one's work is never 'finished', so planning, starting and finishing a project can give a sense of completion."
Kirsty Hughes, Research Assistant in Veterinary Medical Education, also finds comfort in creating things. She stumbled across the group earlier in the year, "I came across it while exploring Teams for the first time and thought it would be nice to connect with other crafters at the University."
A keen knitter, Kirsty shares how it became her favourite way to unwind, "I learned to knit at university on an exchange to Norway. I went to a knitting group once a week and the company and creative outlet really got me through my PhD.
"I tend to knit in the evenings to relax, often while watching TV, but have been known to spend a whole weekend knitting. I am currently working on my Ama sweater but am also doing Knit Now Magazine's blanket knit-along as well as some charity projects."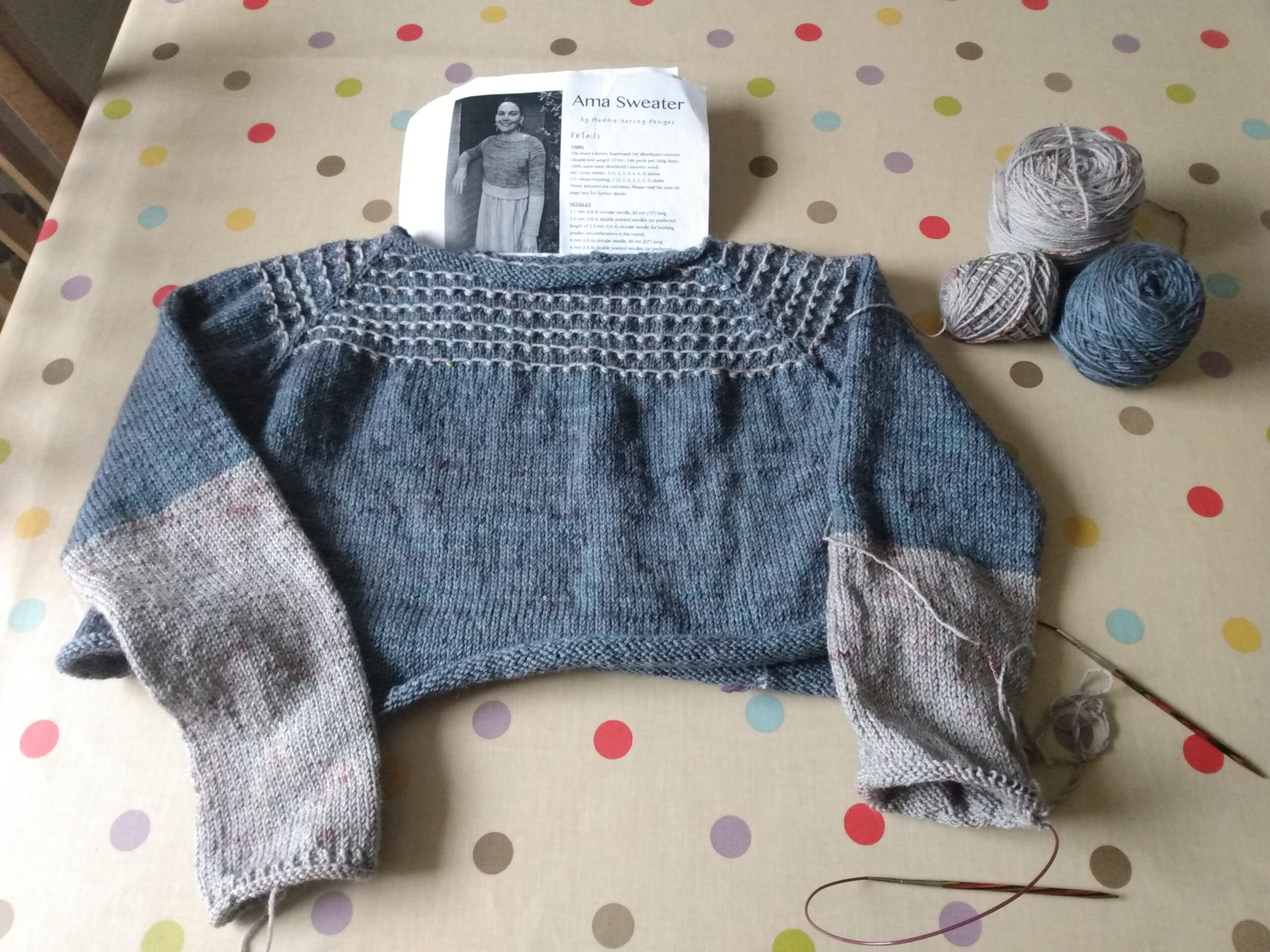 Since joining Ed Makers, Kirsty has been encouraged to try some new projects, "I'm a bit of a magpie for trying new things and during lockdown I have tried macramé and drawing. I have been inspired by the ideas people have had and projects they are doing though, there are so many things to try."
Not one for knitting? Neither is Emma Paterson, Widening Participation Officer in Student Recruitment & Admissions, "I'm not much of a knitter or sewer but I'd really like to try out some of the paper models that were posted – I just need to get a printer for the templates!"
Joining the group has inspired Emma to return to an old pastime, "I used to enjoy making paper models and pop-up cards as a teenager – so it's been a while! At the start of lockdown I had quite a few friends who were going to miss out on birthday celebrations together, so I wanted to send something a bit special and personalised to them. At the same time, I couldn't visit any card shops, so this seemed like a logical step."
Daniel Berger, Teaching Office Administrator in the School of Physics & Astronomy, has also been dusting off his drawing skills, "I have been meaning to get back into digital design work and so seeing people finding creative outlets pushed me to take that step again.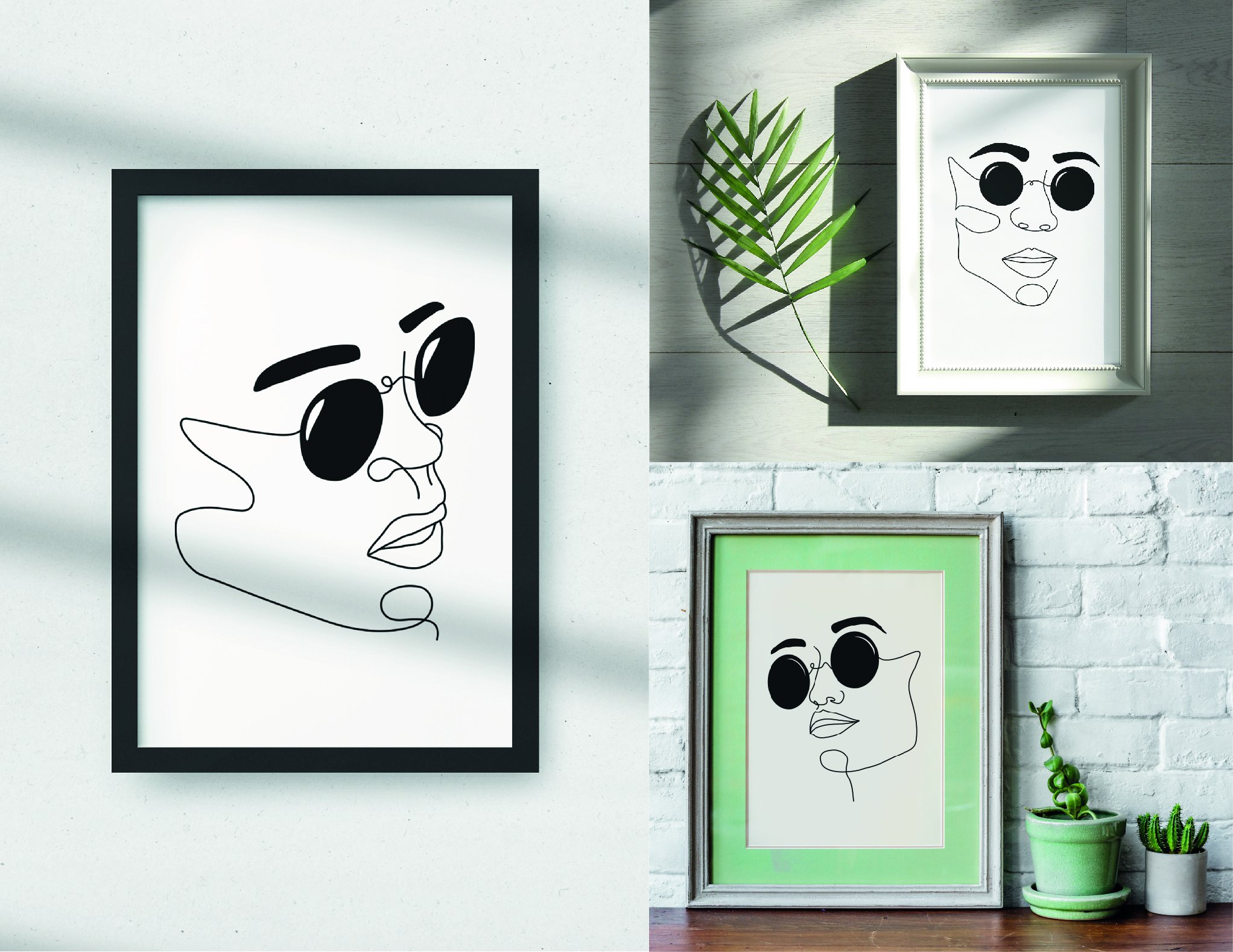 "I studied Digital Art & Communications at college a good few years ago and I was part-time self-employed for a short while after. The need for steady work and other conflicting commitments meant I had to stop, and with technology and skillsets becoming outdated so fast, I lost grips with the work and gave up on it completely. Now with lockdown meaning there is a lot more time spent with limited options, I decided to give it a try, starting with the odd half hour here and there in the evenings and weekends."
While the group has helped some return to old projects, Ryan Hamilton, Widening Participation Officer, in Student Recruitment & Admissions, has been inspired to branch out and try new things. It began with a doodle, "The bear drawings were something I'd toyed at the end of last year. When lockdown hit, I made some more with rainbows in them and sent them to my grandparents – along with letters – since they weren't too tech savvy at that point!"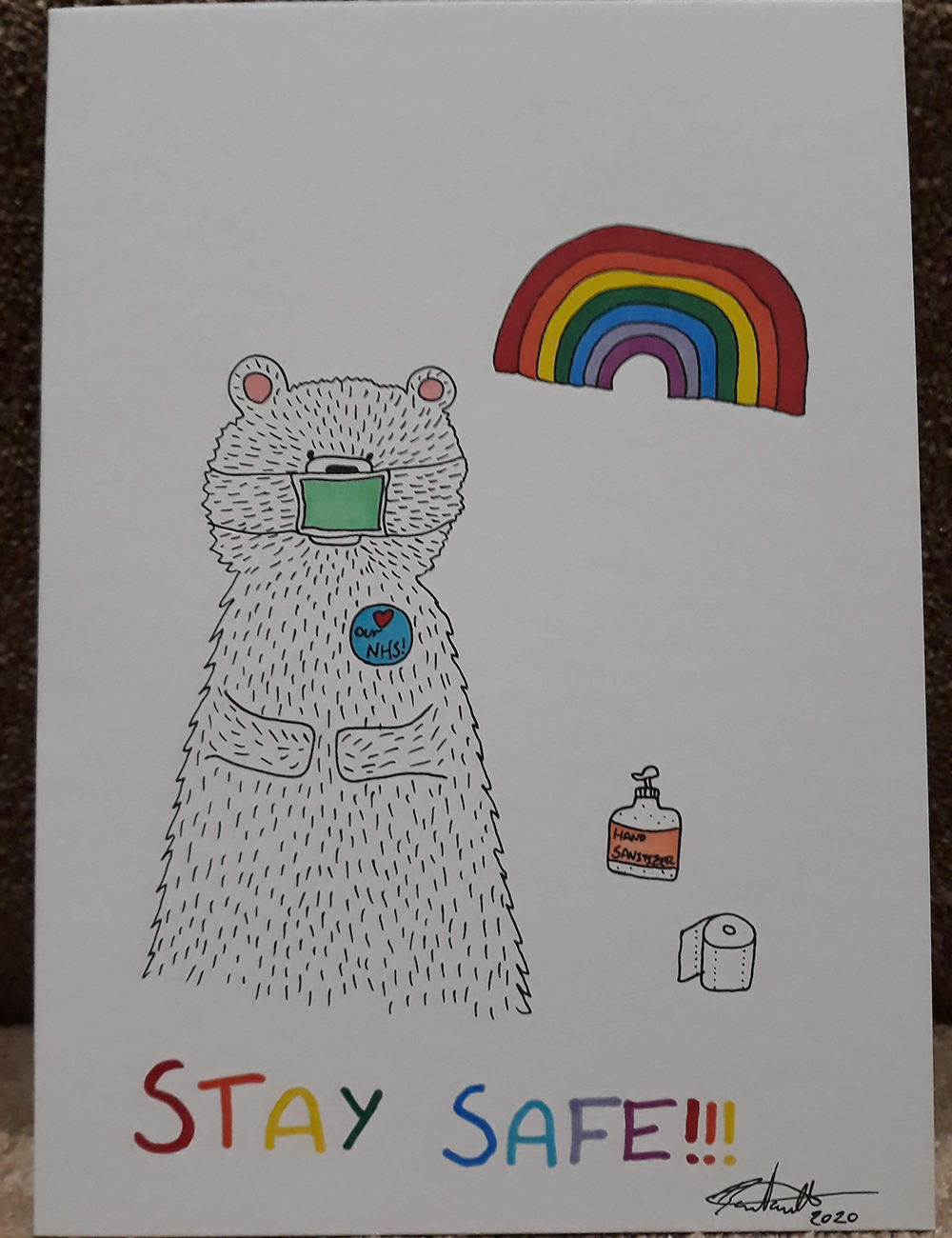 The cards were just the starting point, "I built a Lego Land Rover Defender at the start of lockdown, which had more than 2,500 pieces. I'm really considering another Lego set to work on if I can find space to put it once it's done! Failing that, I'll start back on the cards and make some Christmas-themed ones in time for winter setting in. Of late I've also discovered I'm not too bad with a sewing machine either!"
For Neil Kempsell, Deputy Head of Technical Learning Services at Edinburgh College of Art, the group is a constant source of inspiration, "I am really interested in how other University staff fill their valued spare time with an abundant and diverse range of creative activities and projects."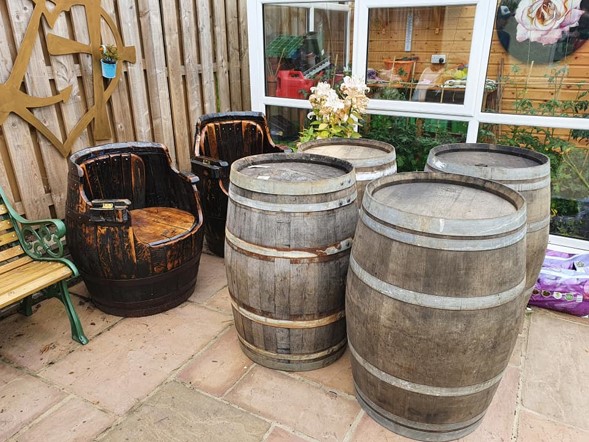 His lockdown project involved a couple of old whisky barrels. He elaborates, "My idea came from seeing two outside Ardbeg Distillery on Islay last summer. They looked ok but I thought I could do better. I saw an advert selling old sherry butts, so decided to buy two and design my own chairs.
"Once I had completed two, I was asked if I could make four more for a hotel in Argyll, in exchange for some free accommodation. Having completed them and sent them over, I have now been asked if I can now take on commissions. Not sure if I have the time at the moment, as they were really just for fun.
"They are a really good use of recycling old barrels that are no longer being used to make whisky. The lingering smell is wonderful as well, and as a wee bonus I drained two litres of beautiful dark malt whisky from two of them, before I cut them up."
Ultimately the Ed Maker Space is a place to chat about your projects, get inspired and stay in touch with colleagues. For Daniel, the group is a great space to share your work with like-minded people, "The group has been a great insight to see people's creative outlets and a good place that everyone can openly chat away about things other than work! it is great to see people getting involved and showing their skills together.
For Kirsty, it's a great place to find inspiration, "I like the range of different crafts and projects that people are working on and the remaking and upcycling ideas are great for sustainability too. It is lovely to see what people are doing and be encouraged by the group as well. Seeing some of the furniture restorations on the Team did inspire me to finish my own one and I keep meaning to try making my own face masks too."
Anyone still unsure? Lindsay encourages you to reach out and get involved, "If you're creative, or you would like to be, please do join the team. Don't be put off thinking 'oh, but I'm not very good at…' EdMaker Space is an open, welcoming and supportive environment for any and all creativity – from gardening to drawing to origami to upcycling furniture. Bring it on!"