Reading time:
4
minutes
Fewer than one per cent of university professors in the UK are black. Even fewer are black women. After the events that took place earlier this year, it's clear that changes need to be made.
To coincide with Black History Month the Southbank Centre are running an exhibition to celebrate the UK's Black female professors. Running until 8 November, Phenomenal Women: Portraits of UK Black Female Professors will showcase these academics across a broad range of subjects. Due to the pandemic, these images will be displayed outside along The Queens Walk rather than inside the Southbank Centre. This means that anyone using this popular promenade will be able to see and enjoy the exhibition.
Looking through the women featured you may find a familiar face. Edinburgh's Professor Francisca Mutapi, Co-Director of the Global Health Academy and Deputy Director of TIBA (Tackling Infections to Benefit Africa), will be featured alongside 44 other women to honour her work.
Bulletin spoke to her about her research, and how it feels to be recognised in this way.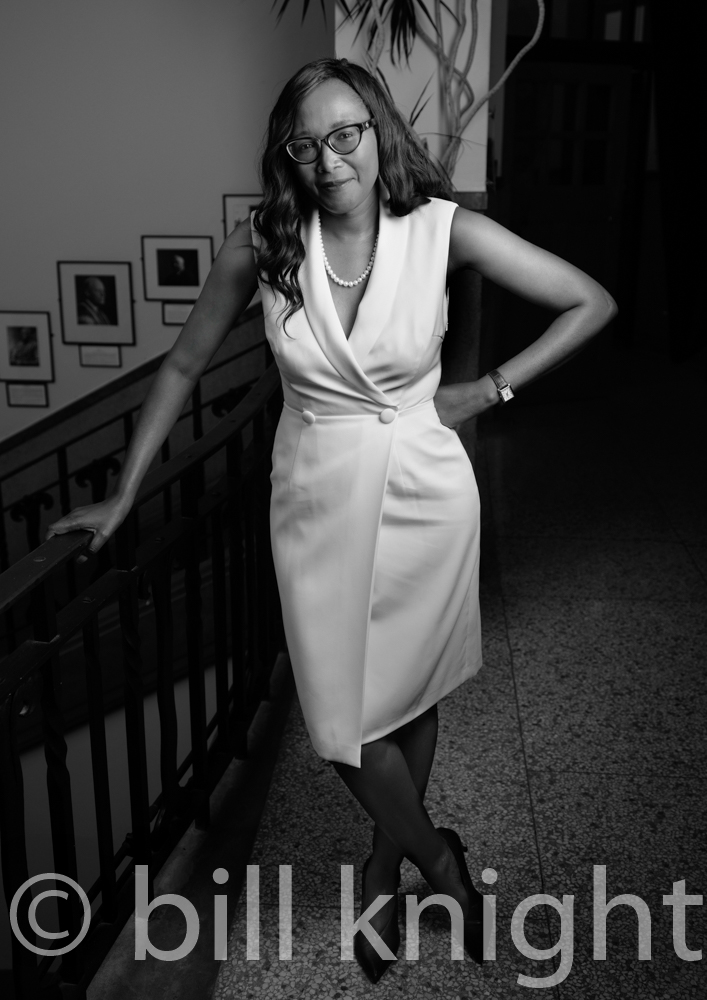 Can you explain your current research and work at Edinburgh?
My group works predominantly on a parasitic worm infection, schistosomiasis, (commonly known as bilharzia) affecting more than 200 million people worldwide. Schistosomiasis is the second most important parasitic disease in Africa where we do most of our work.  In Scotland, there are about 100 cases of schistosomiasis per year from people returning from Africa. We conduct studies on host-parasite immunology, molecular biology, omics (genomics, proteomics, and metabolomics) and epidemiology to generate an evidence base to inform national and global parasite diagnostic and control strategies.
Since March 2020 we have also been applying our immuno-epidemiology and fieldwork expertise to SARS-COV-2 research in Africa to strengthen the COVID-9 response in several African countries through my group's own research and through the TIBA COVID19 Pandemic Response Unit. Our work on this subject has been instrumental in informing Zimbabwe's National COVID-19 response.
How did it feel being chosen for the exhibition?
Alas, it was not a matter of being chosen. It was a matter of participating. Fewer than one per cent of university professors in the UK are black. As the press release accompanying the exhibition highlights, according to a 2019 report by AdvanceHE there were 19,285* professors in UK universities in total: 12,795 white men, 4,560 white women, 90 black men and 35 black women. The number of black female professors has risen slightly since then and the exhibition features 45 of us. 
After the events of this year, what does it mean to you to see an exhibition like this displayed at the Southbank centre?
It is always good to showcase academia and its success stories. Many academics are quietly conducting impactful work that is known by only a small number of people in their field. The exhibition is an opportunity to introduce that work and the academics conducting it to a wider audience. Hopefully, the exhibition will inspire and attract the next generation into the various disciplines on show. Currently the world is facing several global challenges. Prioritisation and solutions for these global challenges differ depending on the lens or gaze from which the challenge is viewed. It is critical to have diversity in academia to ensure all views are heard and all solutions are considered.
The exhibition celebrates black female professors across the UK, can you talk a bit about your academic career?
I was appointed to my professorship at the University of Edinburgh in 2017. The impact of the appointment was more internal that external. I already had an international and influential presence in my field of global health infection and immunity before I was made a professor. For example, I was already an elected Fellow of the African Academy of Science, a really prestigious honour based on academic excellence and global impact of one's work. My work had already contributed to improving health in millions of children in Africa, which is far more important than any job title.
What advice would you give to other black women who aspire to pursue a career in academia?
The advice I would give to black women is the same as I would give to everyone else. There is no substitute for hard work, passion, and professionalism. There are no shortcuts. Your work must speak for itself so that, if necessary, it outweighs any prejudices. When the work is excellent and you are the best or one of the best in the subject, then the world has no choice but to engage with you. You should know your weaknesses (sooner rather than later is good), put structures in place to mitigate  them and strive for excellence. Similar to any other profession, a successful career in academia (whatever the subject) requires being able to learn and move on from failure, being resilient and persistent (politely), accepting and acting on constructive criticism and the ability to troubleshoot. It takes time and effort to develop expertise in an area, so you must be prepared to work (sometimes in obscurity), as you earn your stripes and build your expertise. Equally important are team work and, of course, supporting and nurturing your contemporaries and the next generation.
Photography: Bill Knight