Reading time:
4
minutes
With September 2020 came the start of a new academic year, which meant thousands of students moving into University of Edinburgh accommodation across the city. In a year that has been dominated by the Covid-19 pandemic, this was always going to be a big challenge.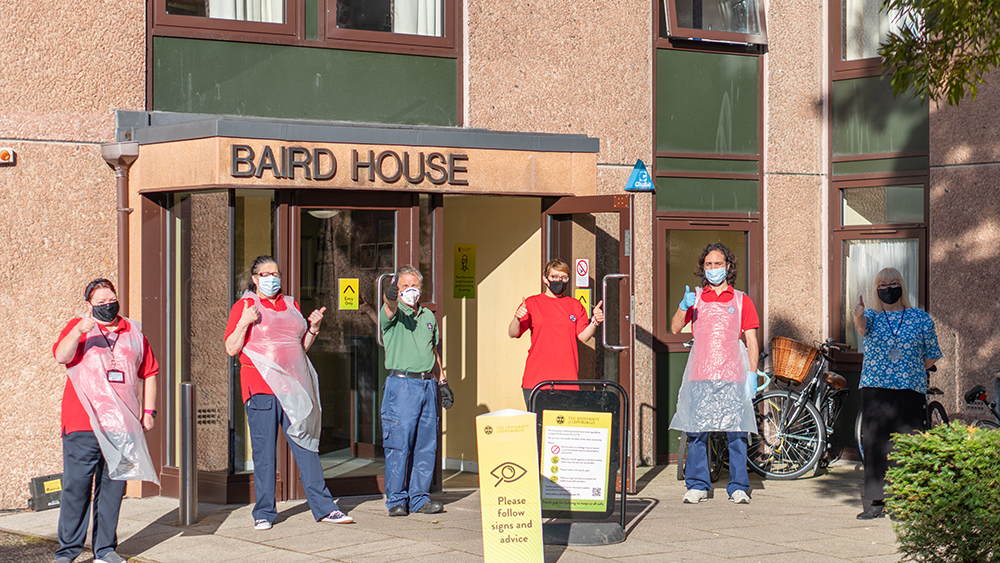 This challenge was met head on by the Accommodation, Catering and Events (ACE) team who placed top priority on student welfare. Over the past few weeks ACE have worked tirelessly to address a variety of issues raised by students. These issues have included Wi-Fi problems, delivering parcels to doors (for students self-isolating) and managing students that have decided to leave their accommodation, ensuring that they won't be held to the legislated 28-day notice period.
One of the biggest challenges that all universities across the UK have experienced has been the spread of Covid-19 in the student population, which has meant students need to self-isolate in their rooms. ACE tackled this issue by managing an increased cleaning service for student accommodation throughout the University estate, following public health guidelines. Cleaning products have also been delivered to students self-isolating.
All students in University accommodation self-isolating have been provided food suitable to the kitchen and pantry facilities available within their accommodation. Students have the ability to opt into this service as soon as they find out they need to self-isolate. This has been a huge project for the ACE team, who have delivered more than 1,800 individual packed meals per day to students in catered halls as well as numerous grocery boxes to self-catered accommodation.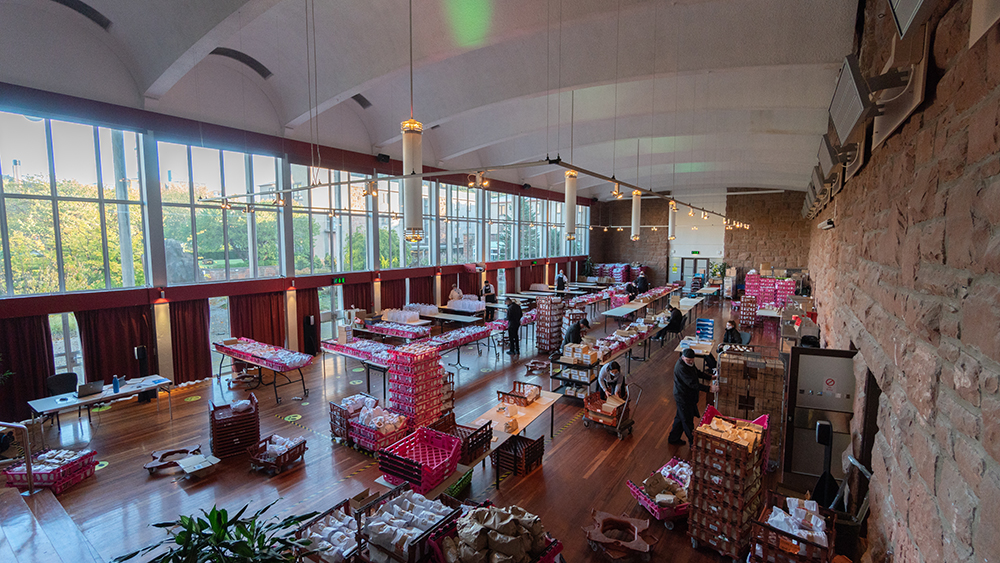 With such a huge amount of work to carry out, the Centre for Sport and Exercise (CSE) came together with student volunteers to help ACE distribute food to those in self-isolation when delivery arrangements fell through at the last minute during the first weekend of October.
Eve O'Loan, Sports Programme Manager in the Sports Union, helped gather student volunteers to assist ACE staff over a weekend in early October. By putting out a message on their Teams channel for club committee members as well as CSE staff, her team was able to reach a large number of people in a short space of time.
"In the two hours following the post we were blown away by the number of students who put their names down! By 7pm on Friday evening we had 145 individuals willing to offer their time first thing on Saturday and Sunday mornings to support our student community.
"I went along both mornings, on the Saturday more to simply offer support where needed to the ACE staff running the distribution (which they really didn't need, they were all over it), and on the Sunday I was part of the team of volunteers who distributed meals to students self-isolating.
"The response from our students in sport was incredible and really does go to show how strong our community is at the University of Edinburgh. We wanted to come together to support others, especially those new to the University. Our sporting students are hugely enthusiastic, welcoming and want to bring a sense of belonging to all Edinburgh students. We are immensely proud of the students we work with and are really happy to be able to help out when it is really needed."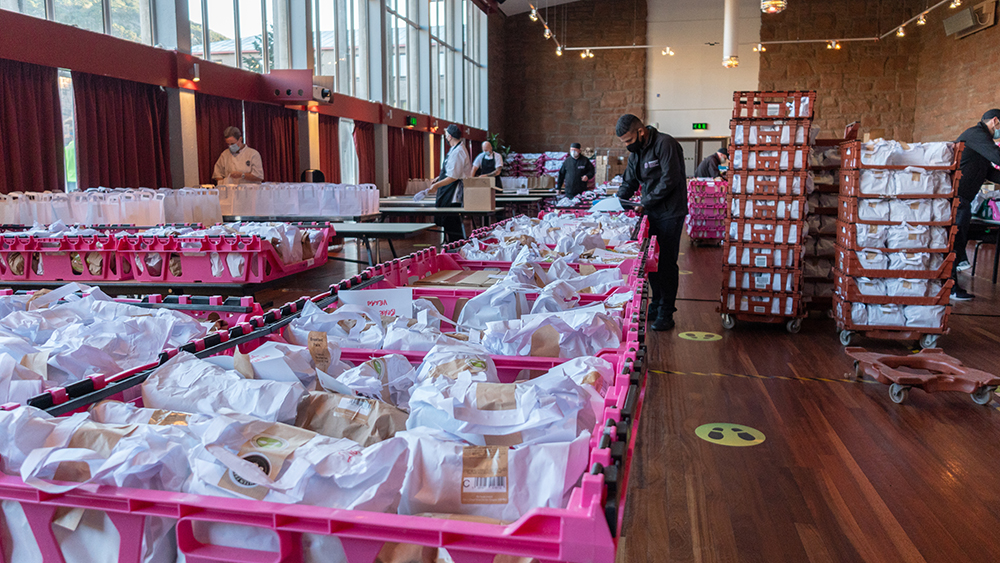 Ian Macaulay, Director of Catering in ACE, said, "The ACE team has been working exceptionally hard, around the clock, to ensure that our students are cared for when staying in our accommodation. When an error was highlighted with our delivery service in early October, it was great to see everyone come together to support each other and ensure that no student went without a meal. I can say, on behalf of ACE, that we really appreciated the help that CSE provided during that weekend, it really was invaluable.
"Just to highlight the sheer scale of this task, the ACE team has delivered: 800 grocery boxes (including 800kg of new potatoes, 440kg of stir fry mix, 480kg of mixed fruit, 444kg of mixed peppers), 4,400 sandwiches per week, 16,000 pieces of fruit, 4,400 fresh cups of soup, and 800 loaves of bread on average per week.
"As you can see, this ongoing operation is huge. It has only been possible through the incredible hard work of the ACE staff, helped by staff and students volunteering from across the University. The ACE team has listened closely to student feedback and worked to adapt to this new way of operating, making sure our students feel supported. While there have been a few teething problems, the persistent dedication of staff has been invaluable in solving these issues."