Reading time:
< 1
minute
The end of September saw a special event to mark the close of the year of Edinburgh Seven 150th anniversary celebrations, originally due to take place in March 2020.
The main purpose of the event was to officially unveil a commemorative portrait in the Sophia Jex Blake lounge in Chancellor's Building. It took place online on Instagram Live, with Professor Moira Whyte, Head of the College of Medicine and Veterinary Medicine (CMVM), revealing the portrait in person.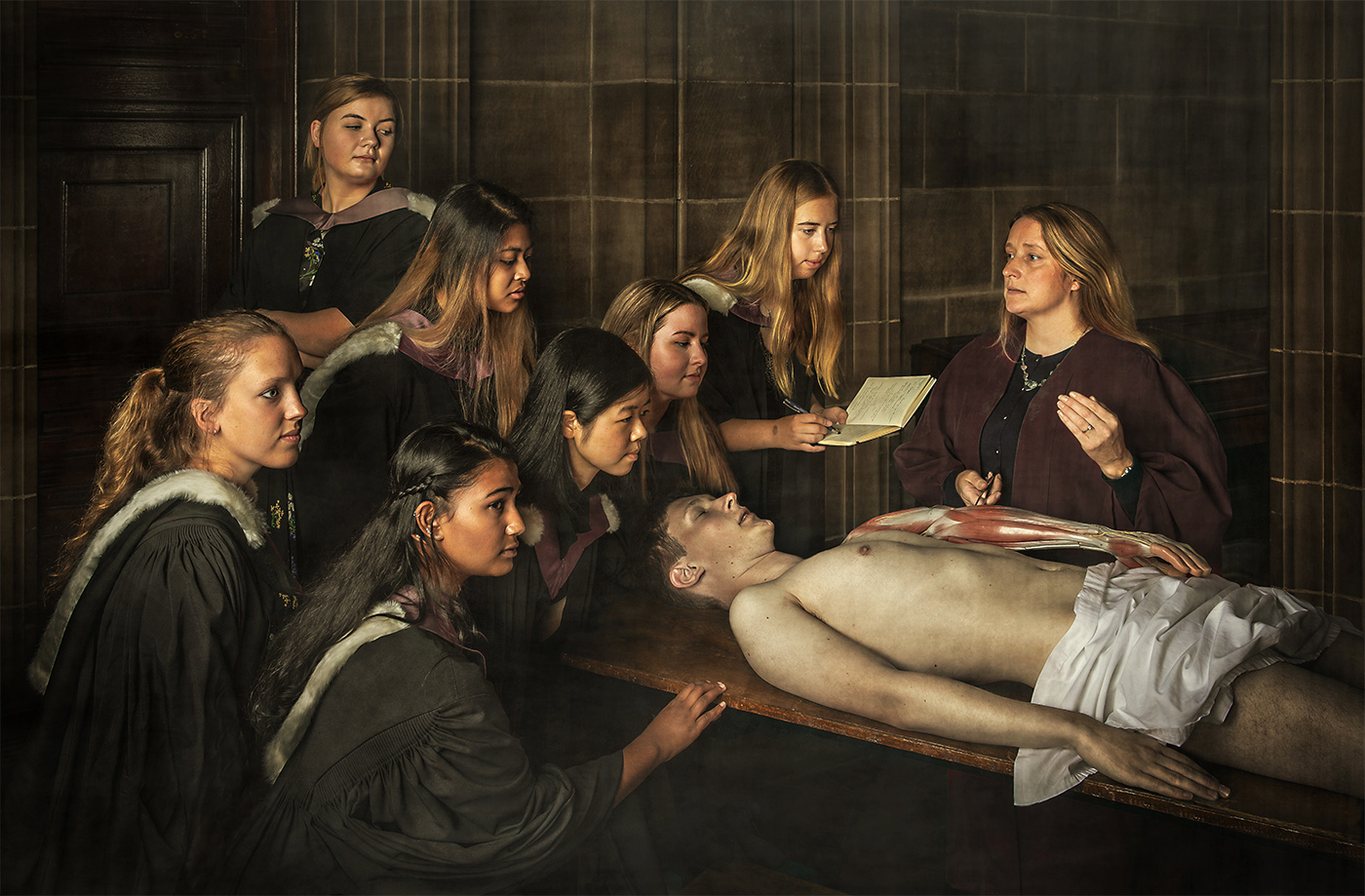 The artwork is a reimagining of a Rembrandt painting from 1632 called 'The Anatomy Lesson of Nicolaes Tulp', a copy of which hangs in the entrance to the Anatomical Museum at Teviot Place. The original shows a group of male medical students and a male teacher gathered around a cadaver. The image has been reproduced with the present-day students who represented the Edinburgh Seven at last year's posthumous honorary degree ceremony, along with a member of the current anatomy teaching team.