Reading time:
2
minutes
Last issue we shared staff stories about cycling and spoke about the latest updates to the University's Cycle to Work scheme. It's been great to hear about the cycling community we have here at Edinburgh.
With the popularity of cycling only increasing and as staff are now encouraged to use cycling to commute to work we also wanted to highlight the relatively new Staff Cycling Community.
The informal group is a place for fellow bike lovers to get together to share knowledge, tips and just chat about their enjoyment of cycling. Before lockdown the group ran events across all of our campuses but since March have hosted a Microsoft Teams group instead.
Lisa Heywood, Timetabling Operations Administrator in Timetabling and Examination Services, runs the group with Lauren Ayre, Postgraduate Administrator in Edinburgh Law School. Lisa explains how the group began, "I love cycling but I definitely wouldn't say I'm a pro ­– I think there's space for all kinds of cyclists on our streets and wanted to share that idea with others. Lauren and I met at the University's Be Sustainable Advanced course and decided to create a group where staff could share their tips and experiences of cycling. We both live in the city and started cycling to work for convenience and fresh air rather than exercise – but we realised it can be quite daunting to cycle in the city when you're new to commuting by bike. We've managed to connect close to 80 members of staff around the University so far on our Teams group, so whatever you want to know about cycling there's probably someone there with the answer!"
Lauren elaborates, "I love being a part of the Staff Cycling Community with Lisa as I love empowering others to take the step to an active, sustainable commute. For me there is no downside to cycling; it benefits your health both mental and physically, it is good for the environment, and it opens up so many social circles. Our community has a no-pressure environment and we want everyone to go at their own pace. If you're even slightly interested get in touch as we'd love to hear from you!"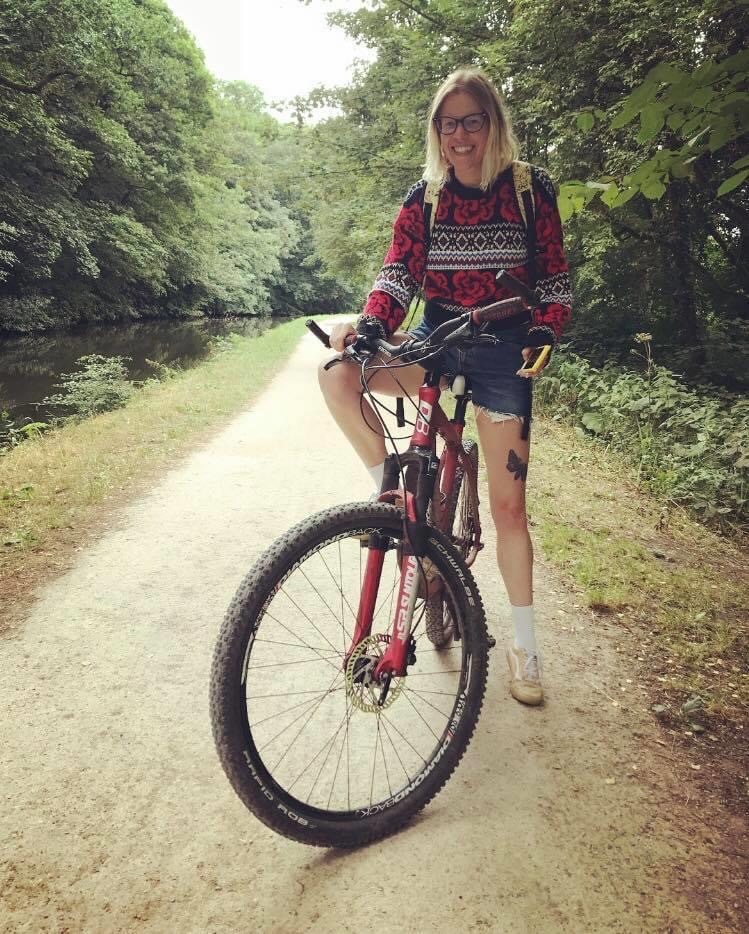 Now that things are easing and some staff are beginning to think about returning to work on campus, anyone who would like to join can request it here.
The group is open to anyone, whether brand new to cycling or a seasoned expert.
To find out more you can email Lisa and Lauren at scc@ed.ac.uk.