Reading time:
4
minutes
A group of University of Edinburgh researchers from the College of Arts, Humanities & Social Sciences have begun a project to record life in lockdown by collecting video diaries.
Living through a time of unprecedented change has seen initiatives across the country, realising the need to document this period and study its impact. One such project from an interdisciplinary team across Schools aims to capture life in lockdown specifically in Edinburgh and the Lothians.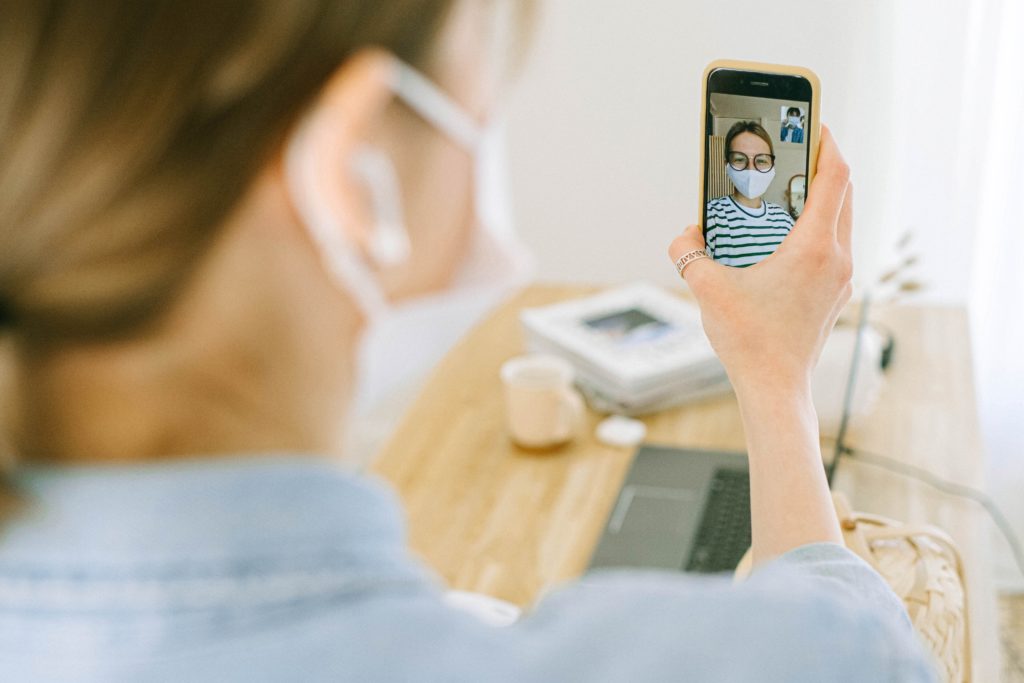 As soon as lockdown was announced Dr Lauren Hall-Lew, Reader in Linguistics and English Language in the School of Philosophy, Psychology and Language Sciences, recognised an opportunity to use her current research to inform a new initiative. As a leader on the project Edinburgh Speaks, an initiative investigating speech variation in Edinburgh, Dr Hall-Lew understood how collecting oral histories can be hugely beneficial, not only to linguistic research, but to the wider community too.
However Dr Hall-Lew's research, like that of many of her colleagues and students in the School of Philosophy, Psychology and Language Sciences, relies heavily on face-to-face data collection. When lockdown came into effect, it was clear that their research methods had to shift to adapt to the new circumstances. 
She explains: "Our previous research has shown that people speak differently in naturalistic self-recordings than in the interviews and experiments researchers usually use to study speech. Self-recorded speech is more dynamic. It seems likely that what someone says in a video diary will be richer and more nuanced than the answers they might give to a checkbox survey." 
The Lothian Lockdown project is collecting video diaries from anyone living in Edinburgh and the Lothians. These videos can focus on how life has changed during the coronavirus pandemic, feelings about the lockdown, or some smaller aspect of the current situation. Collecting testimonies from all ages and encouraging people to share their unique experiences will help the researchers to understand and explore both the short- and long-term effects of the current situation on the community. 
The project quickly picked up interest from other colleagues and Dr Hall-Lew was able to build a team of academics from Schools across the College, drawing on expertise from a range of subjects.
Dr Claire Cowie, Lecturer in Linguistics and English Language, was eager to join the project: "I was part of a research group organised by Lauren called Edinburgh Speaks, focusing on changes in Edinburgh accent and dialect. We had been talking about how to build the collection of recordings from small samples into a broad project that could really engage the community and encourage people to become part of the research. When Lauren asked me at the start of lockdown whether I wanted to be part of the video diary project, I jumped at the chance to work on something immediately related to the pandemic and lockdown. Working with this team has certainly helped me feel less isolated!"
Dr Hall-Lew adds: "We've always wanted the Edinburgh Speaks project to connect with researchers outside of linguistics, but I couldn't have imagined just how impactful this collaboration has been at every stage of the project so far. For example, before we even had funding our colleague Sarah Liu in School of Social and Political Science had gained the interest of the Covid-19 Committee at Scottish Parliament, and now the preparation of a report for the committee is one of the project's main goals." 
Catherine Lai, Lecturer in Speech and Language Technology, explains how she was able to bring her specialty to the project: "Informatics researchers are increasingly looking at ways to use the technology we develop for social good. But time and time again we've seen that we really need close collaboration with social scientists to do this effectively. This project was the perfect opportunity to accelerate this sort of interdisciplinary work.
"While videos give us a really rich source of information, large archives are very hard to search and browse without extra annotations and transcriptions. At the Centre for Speech Technology Research, we've worked extensively on methods for unlocking multimedia archives so that people can get to the heart of their data quicker. A big part of this is automatic transcription, but we have also been developing ways to identify what issues are important to people directly from the data, analysing not just what people say but how they say it."
With a team growing, Dr Hall-Lew realised that she would need funding to begin the project. In April she secured two separate funding awards from the College Research Funding Office which was vital to the success of the initiative. 
"When the funding came through from the College Research Office, and then the College Knowledge Exchange and Impact Office, it was like a switch was suddenly flipped on, and the dream sprang to life," she explains.
The project has received support from all corners of the university, as well as external groups too. 
The videos collected will show an insight into the many challenges and difficulties the community has had to face throughout the months of lockdown. The information gathered will be shared with the Centre for Research Collections, Edinburgh Futures Institute, Museums Edinburgh, and members of the Scottish Parliament. 
The response so far has been incredibly positive, and has highlighted the realities of life in lockdown for those living in Edinburgh and the Lothians. The research team are currently preparing examples of submitted videos to be showcased on the Lothian Lockdown website.