Reading time:
4
minutes
You might be a bit fed up with virtual quizzes, but they've become a popular way to stay in touch with loved ones during lockdown. It's not always easy to find things to talk about and often most conversations lead back to the current situation.
A quiz is a great way to keep things light whilst keeping in touch with friends, family and colleagues. Joe West, Communications coordinator in the Service Excellence Programme was writing quizzes regularly well before lockdown came into effect. Here he shares his five top tips to building a great online quiz.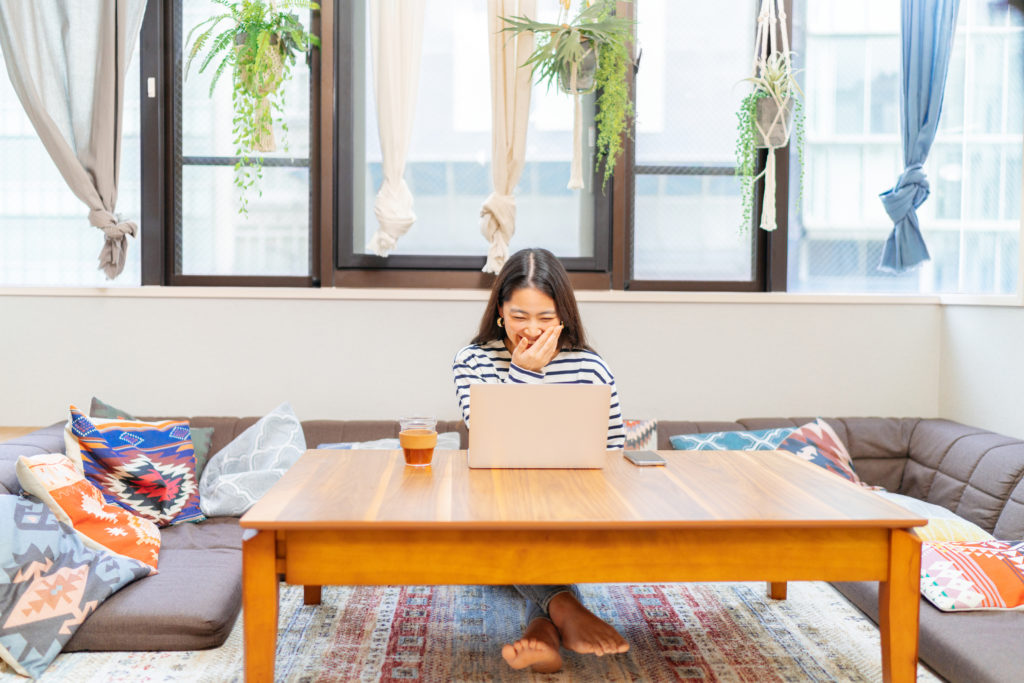 I started running pub quizzes in The Wee Red Bar at Edinburgh College of Art for staff in the Service Excellence Programme last year. When we went into lockdown, I decided to start offering them online. I now host a quiz every second Wednesday usually for 40-50 colleagues. Wednesday 3 June will be the sixth that I have hosted since we went into lockdown.
Here are my five top tips for organising a quiz.
1. Get the timing right
The first thing to consider is when you want your quiz to take place and for how long. The 'live' quizzes I used to host took place from 5 to 7pm. Under the current circumstances, two hours at tea time is a big commitment for a lot of people at the moment so I knew that I would have to make the new quiz much shorter, and at a more convenient time.
I decided to cut the duration down to 30 minutes, an amount of time I thought most people would be able to spare, and to start the quiz at 4pm – still in the working day but late enough for folks to be able to clear reasonable amount of their to-do list before having a bit of fun.
Speaking of time, do not underestimate how long a quiz can take to compile. I spent roughly six hours creating the first lockdown quiz that I made. I have reduced that time significantly (it will now usually take around 2 or 3 hours) now that I am used to the platform and have other structures in place but the first one may take a while.
2. Pick the right tools

There are a lot of online platforms for hosting quizzes. After quick bit of research I decided to use myquiz.org. The site provides you with a template to create a multiple choice quiz, adds up the scores for you and allows you to put a time limit on each question.
I also use Skype so that I can 'host' the quiz. As there are a lot of people on the call, cross-talk is a real concern. I ask everyone to mute their mics when the quiz is going on but encourage the use of the chat function so people can message back and forth, making the quiz seem more like a social event.
Again, there are a lot of alternatives to Skype that offer similar functionality (Microsoft Teams, Zoom etc). I chose Skype as it's the platform that we use for our programme-wide meetings, so I know that all of my colleagues are familiar with the way that it works.
3. Writing questions
To make sure I have a good mix of questions and that I keep within my 30 minute time frame, each of my quizzes follows a set structure:
20 questions (40 seconds on each question and 10 seconds in between each)

five topical questions
five music questions
four movies and TV
three sport
three general knowledge
There are loads of places online where you can find questions, there are a couple I use regularly – I won't share the names for obvious reasons! It's always worth fact-checking your questions and answers before publishing.
I also keep my eyes peeled for news stories that will make good questions making sure to note these down as and when I see them.
4. Practice
It sounds like a cliché but it's hugely important. When hosting the quiz I have to talk continuously for half an hour (which is longer than you think!), keep one eye on the time and another on the chat in Skype, as well as providing regular updates on the score. It's very important that you know the platforms that you are using inside out.
Fortunately I have a friend who works in a different department of the University (meaning that he has access to the same tools as my colleagues in Service Excellence). He and I meet the afternoon before each quiz for a dry run which allows me to iron out any creases.
I also have a set introduction which I read at the start of each quiz which means that anyone joining us for the first time is immediately up to speed with how the quiz works, so interruption is kept to a minimum.
5. Have fun!
Okay, second cliché of the list but to me this is the most important. Presenting to more than 40 people can be daunting but it's important to remember why you are doing this. If you make a mistake, turn it into a joke!  This is supposed to provide a bit of a laugh for your colleagues (and you!) and if you're not enjoying yourself neither will they.
Photography: getty/recep-bg
Have you tried making a Zoom quiz for your colleagues? Let us know in the comments below?