Reading time:
4
minutes
How many days of annual leave do you have left? Are you trying to save them until lockdown lifts? Although it may feel pointless to take time off at the moment, you may find that a break from working is exactly what you need, even if you can't leave the house.
As this week is Mental Health Awareness week, we wanted to share how beneficial time off can be. Here Gavin Donoghue, Deputy Director, Stakeholder Relations, shares how a week off has left him feeling refreshed and much more relaxed.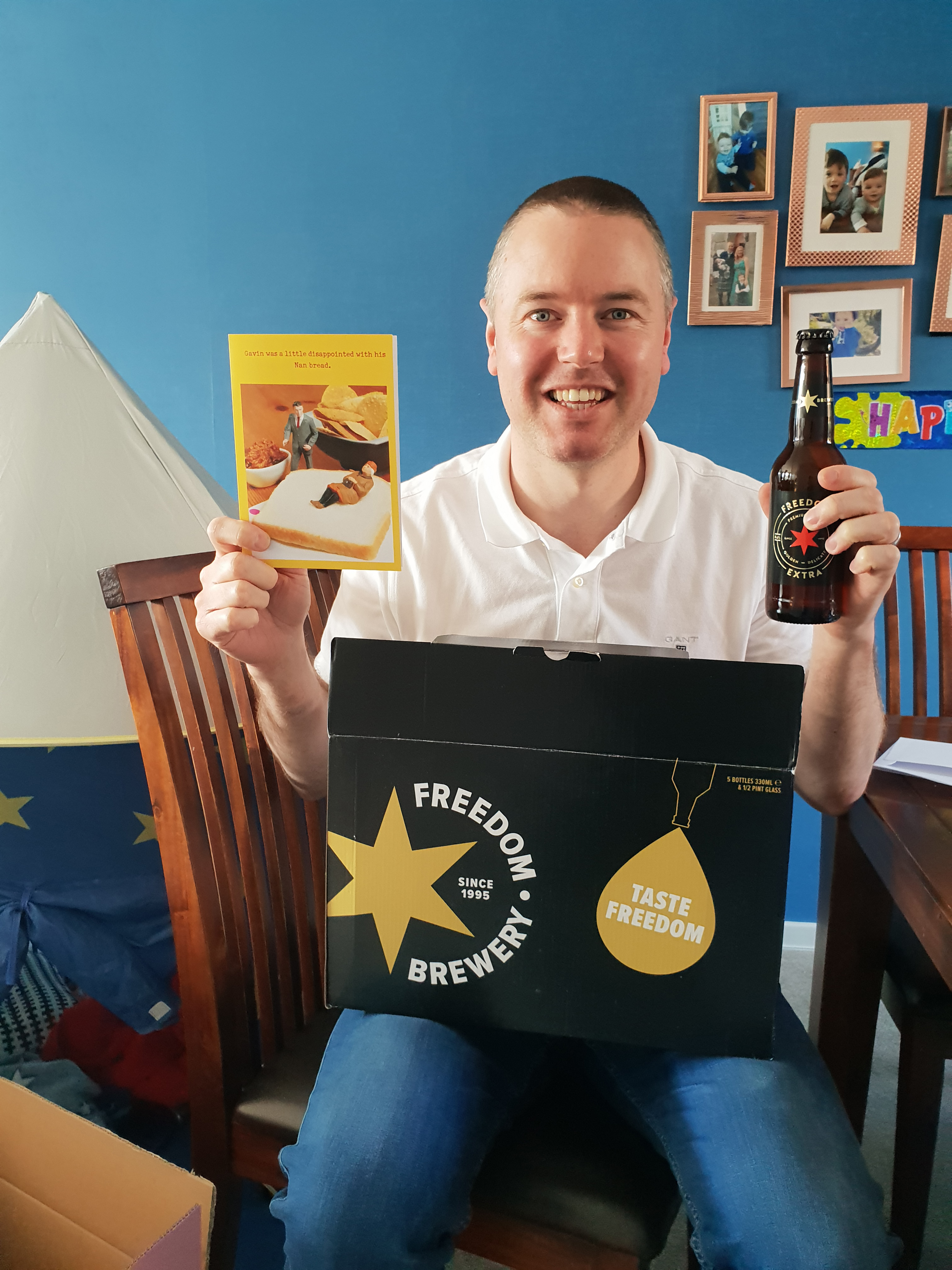 I have always made it a semi-official rule of my working life to try and take annual leave on and around my birthday, but this year, in the middle of the Covid-19 pandemic, I decided to extend my birthday leave and take a whole week off.
At first I questioned whether it was really as good idea to take this much time off just to stay in the same place I've been for the last month and a half, but it turned out to be a great decision that I would thoroughly recommend.
Thursday 30 April
I've always found it a good idea not to work on my birthday, and this still seems to bear true even if my current workplace is only six feet away from my bed, so today didn't start too differently from any other birthday.
The weather was great, so I started my day off with a run then came back to a cooked breakfast before opening my presents – the new back massager will work wonders for my lower back since switching to my 'home office' (in reality a Christmas chair, patio table and laptop propped up on a kids' board game.)
The rest of the day was spent playing with the kids in the back garden, before the birthday honour of getting to choose the film we watch on Netflix (Space Jam – a 90s classic), and then the obligatory Zoom pub quiz with family.
Friday 1 May
The next day was a rare treat – a lie in until 10.00am and getting to read a book to myself in peace and quiet.
Before the lockdown I had borrowed a number of books from the local library that I hoped I would have plenty of time to polish off during lockdown, but between home-schooling two boys and working from home, I have just not found the time or mental energy. So I found it very relaxing just being able to pick up a book and read at a leisurely pace for a couple of hours.
Then it was out for a family walk, and an afternoon trip to the shops, before returning home to find a welcome (if slightly ironically named) belated birthday present. Then I was treated to a delivery from my favourite restaurant and some homemade cocktails.
Saturday 2 May and Sunday 3 May
The weekend has arrived! But it's now treated as one single entity rather than the two separate days it was known as pre-lockdown.
While it might not hold the same thrill it normally does, it was still a good opportunity to take the kids out for walks and go on (yet another) run, before catching up with friends on (yet another) Zoom pub quiz.
My main achievement was starting the preparation phase of my gardening and DIY plans for the week ahead and braving the 30-minute line for the aptly named DIY store.
Monday 4 May
Star Wars Day arrived and had brought with it a marked increase in the brightness and temperature from our closest star, so the day was mainly spent playing outside with the kids in the back garden, and then taking them for a long walk around the Cammo Estate.
This was probably the first day I really noticed the distinct lack of stress I would normally feel from trying to juggle entertaining kids, home-schooling them, and my wife and I's work schedules. It felt great just to be able to enjoy, and appreciate, my time with them all without having to worry about timing naps/meals/potty breaks/work shifts around when I need to be available for work.
We did get back into the home-schooling routine (after giving my five year-old my birthday weekend off) but even this felt far less of a hassle, as it was the only thing we felt we had to fit in to our day.
Tuesday 5 May
DIY day. I couldn't put it off any longer, it was time to tackle weeding the back garden and re-painting the garden fence. Getting out in the sunshine to do some physical work, achieving a small victory over the weeds and having a freshly painted fence to show for it at the end of the day was great.
I feel that little achievements like this really help my mental health during the lockdown. I don't know whether it's about regaining a lost sense of control, or just the endorphins released from physical labour, but I thoroughly enjoyed my DIY tasks and it spurred me on to want to do more.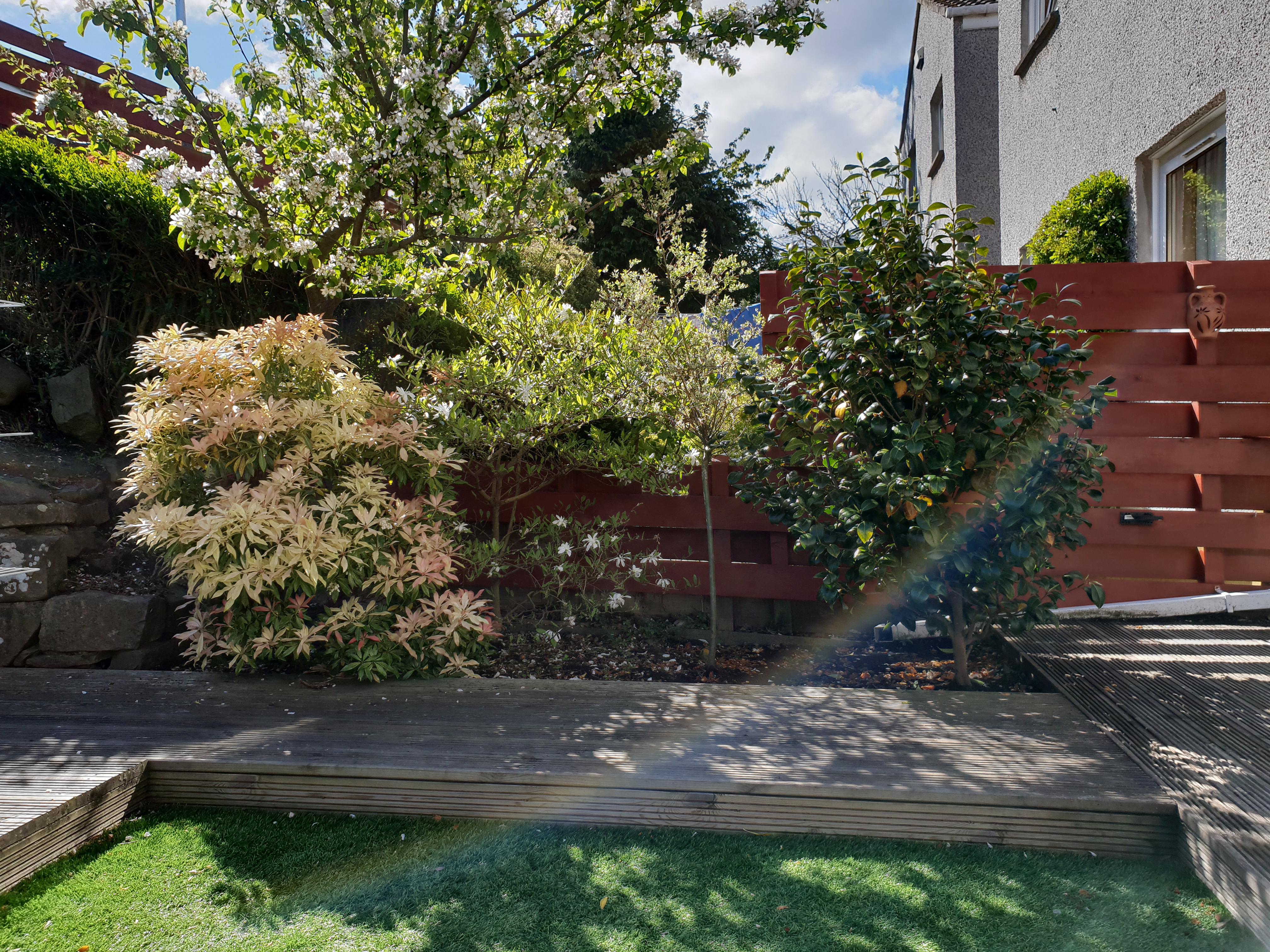 Wednesday 6 May
It's the last day of my holiday so I make the most of it with another run and more painting – this time with 'help' from my five year-old.
Again, I find it very relaxing just to be able to concentre on a mundane, but achievable task, while listening to some music as the rest of the world seems to be spinning out of control. It was also a great opportunity to have a wide-ranging chat with my five-year-old helper, including why having self-confidence is important – which he certainly had in brush loads when it came to painting the garage door (and parts of the driveway).
My week off ends with dinner and a couple of beers, and the pleasant feeling of a week well spent. I feel refreshed and renewed for returning back to work, and already have plans for another week off in June!